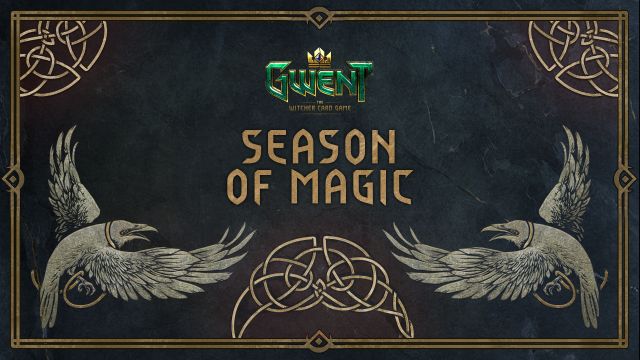 The Season of Magic has begun and with the release of "Once Upon a Pyre" 26 new cards are available in the game right now.
Update 9.0 also includes the long awaited Northern Realms rework plus balance changes to a lot of other cards, supporting the new cards.
Check them out in the game right now!
Seasonal modes in June:
08.06. - 15.06. Dual Casting
Once per turn, when you play a special card, spawn and play a copy of it immediately after
15.06. - 22.06. Patience is a virtue!
At the start of your turn, transform all cards in your hand into random ones that cost 1 provision more
22.06. - 29.06. Battle Rush
Both players have just 8 seconds to complete their turn and 15 seconds to complete the redrawing phrase.
29.06. - 06.07. Double Down
Whenever you play a unit from your hand, play a unit with the same Provision Cost from your deck. Your starting deck is doubled in size at the start of the match.
Patch notes:
Link
This season is planned to end on July 6th, 10:00 a.m. CEST.
Last edited: