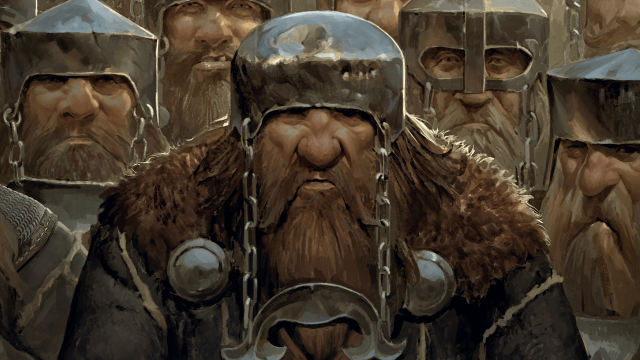 We've just launched update 7.4 on iOS, Android and PC (GOG & Steam)!
With this update we start the
Season of Mahakam
with it's seasonal mode and special, sturdy-as-a-dwarf, rule set:
Seasonal mode: Entrench
Whenever you play a unit, give it resilience.
Enjoy the rowdy, stubborn playstyle of Mahakam until
December 8th, 10 a.m CET
!
"But wait there's more!"
Additionally, update 7.4 introduces
Journey 3
as well as
Draft Early Access
, a successor to, now retired, Arena.
Full list of changes can be found here:
New Journey - Alzur:
New characters: Meet Alzur & Snowdrop - the mutagen expert and creator of the Witchers with his friendly companion Bard - you can learn more about the history of this adventuring pair in weekly story updates
Rewards - completely new rewards themed around our protagonists to unlock in standard and premium paths, including: customisable Alzur leader, avatars, borders, titles, and more!
Achievements - unlock even more vanities by playing matches with your favourite outfits!
New type of trinket - Unleash Alzur's power in style with the help of his Magic Focus!
New Feature - Draft Mode:
Alzur's mastery of mutation must have exerted it's influence, as Arena transforms into Draft Mode, now available in Early Access for all players! Draft mode does not require any entry fee. You start by choosing one of the three leader abilities, and a Core Card. Decks are drafted in 3 card card packs, and each subsequent set of packs you will be presented with is connected to your previous choices.As a finishing touch you'll choose one of three Stratagems.Play against other players with your drafted deck, for a maximum run of 7 matches. Unhappy with your deck? No problem! You can drop the run and redraft it at any time.Claim victory over your opponents, and see your progress tracked on the stone circle.With the closing of Arena you will receive 150 ore for all unfinished runs, as well as for each unused Mirror Shard. Unfinished contracts related to Arena will be hidden and won't affect overall contracts progression. Players who completed them earlier will be able to see them. "Refer a friend" milestone related to Arena will no longer be available.
Patch notes:
We're removing iOS 12 support, to run Gwent on Apple devices iOS13 or newer version is now required.
Clicking on an already claimed node in Reward Book will no longer result in an audio loop.
XP income on the outcome screen will now animate properly.
Skellige:
The Blaze of Glory leader ability will now take into account a unit's current power, rather than base power, when dealing damage.
Warrior cards played through Cantarella or Experimental Remedy will no longer grant charges to the opponent's An Craite Blacksmith.
Nilfgaard:
Thirsty Dame will now be boosted by the bleeding status applied by the Blood Moon row effect.
Milton de Peyrac-Peyran and Palmerin de Launfal now correctly show each other in their card previews.
Monsters:
Yghern will now destroy itself, when its Locked status is removed while it has no Armor.