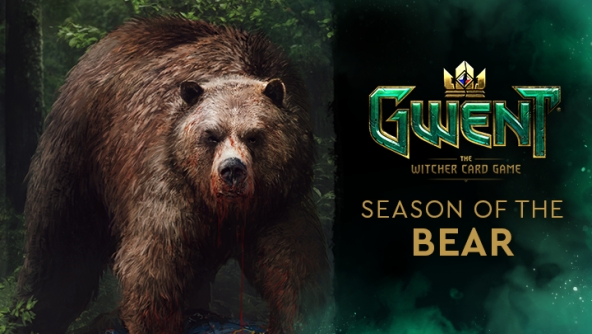 Season of the Bear is here, together with some exciting changes to the ranked and casual play!
From now on, all players who reach level 10 will be able to access two new Seasonal Trees in the Reward Book. One of them will allow you to unlock a unique seasonal border, while the other – a seasonal avatar and a cardback. In each of these trees you will be also able to unlock one premium card from the starting set, quests for the new seasonal game mode, as well as regular rewards such as Kegs, Ore or Meteorite Powder.
Seasonal game modes will be also available for players who reach level 10. In the Season of the Bear, that mode will feature the Unrelenting She-Bear with 5 Power and the following abilities:
Both players begin the game with Unrelenting She-Bear on their side.
On turn start, if either player does not control Unrelenting She-Bear and has not passed, Spawn and Summon it to their Melee row.
At the end of each turn deal 2 damage to the opponent's Unrelenting She-Bear.
Deathwish: Your opponent draws a card.
Doomed.
Seasonal game modes have now a separate tile in the Play menu, placed next to the Classic tile which you can now use for both casual and ranked games (in order to play ranked games you need to have the "Ranked progression" enabled; matchmaking for these two modes is still separate).
We've also reduced the number of games you need to complete to unlock 100% of faction's MMR to 25, down from 40. Here's the updated table with the explanation of the system: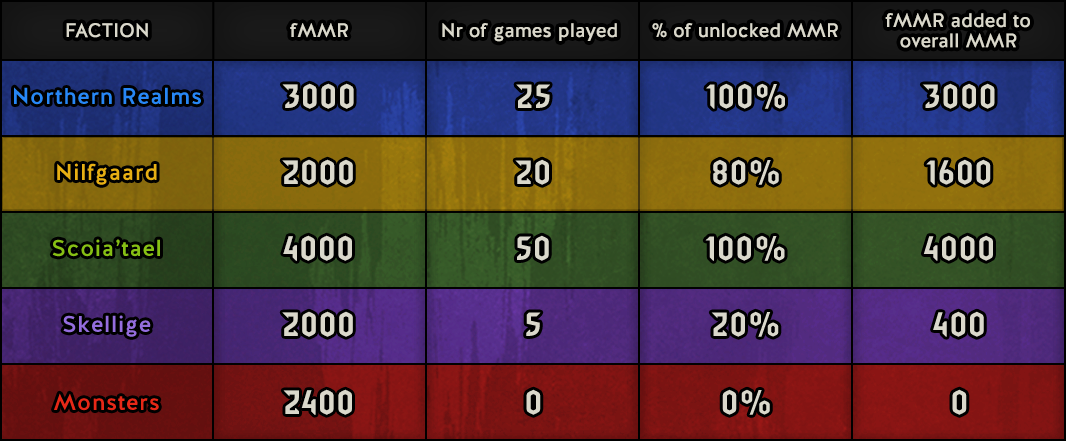 Here are the updated rules for rank resets between seasons:
Players with ranks 26-30 will start the new season with the same rank.
Players with ranks 21-25 will start the new season with Rank 25.
Players with ranks 1-20 will drop 4 ranks when a new season starts.
Pro Rank players will start the new season with Rank 5, with exception of Top 500 Pro Rank players who will remain in Pro Rank.
Season of the Bear will last until Thursday, March 28th, 10 AM CET.