Looks like paradise was created by many gods
---------- Updated at 12:10 PM ----------
I'll never be able to use those great gpx mods with my current system. But I can still have fun nonetheless. =))

Seriously, what other Game Studio puts a pic of the team way way off map, almost unreachable, as an easter egg? ❤❤❤❤

(Piranha Bytes did something like it in Gothic 2 as well).

https://www.youtube.com/watch?v=OBYlfUnHggs

Germans and Polish, beat Canadians any day of the week!
Well looks like Paradise was created by many gods
Here are some more screenshots.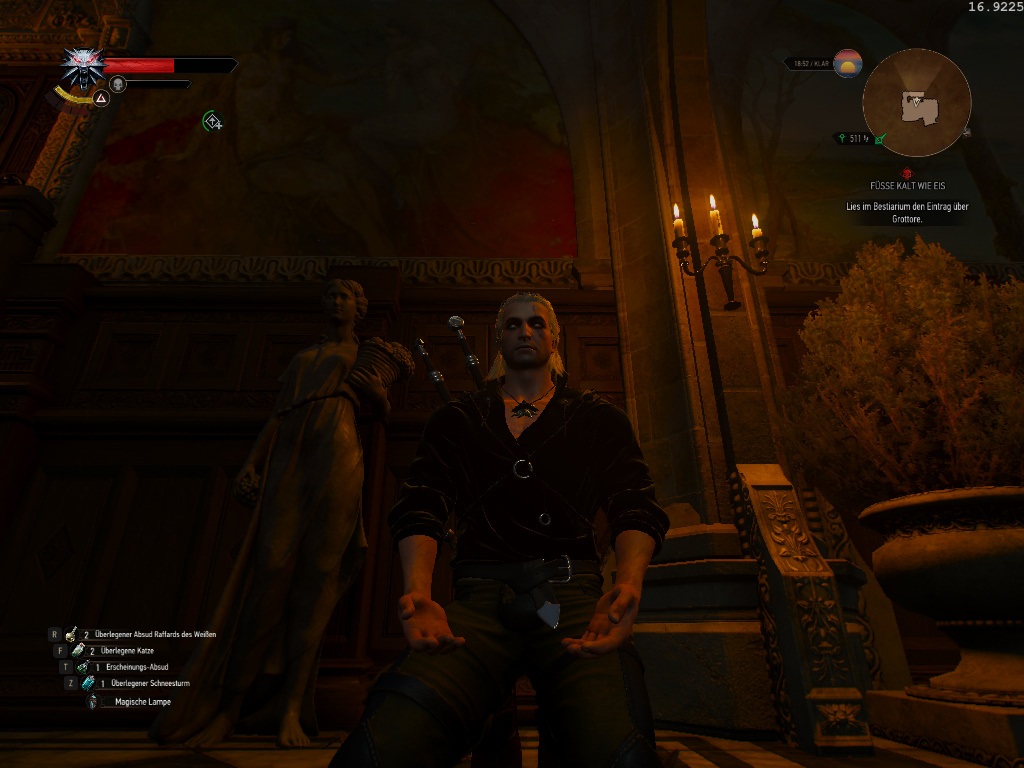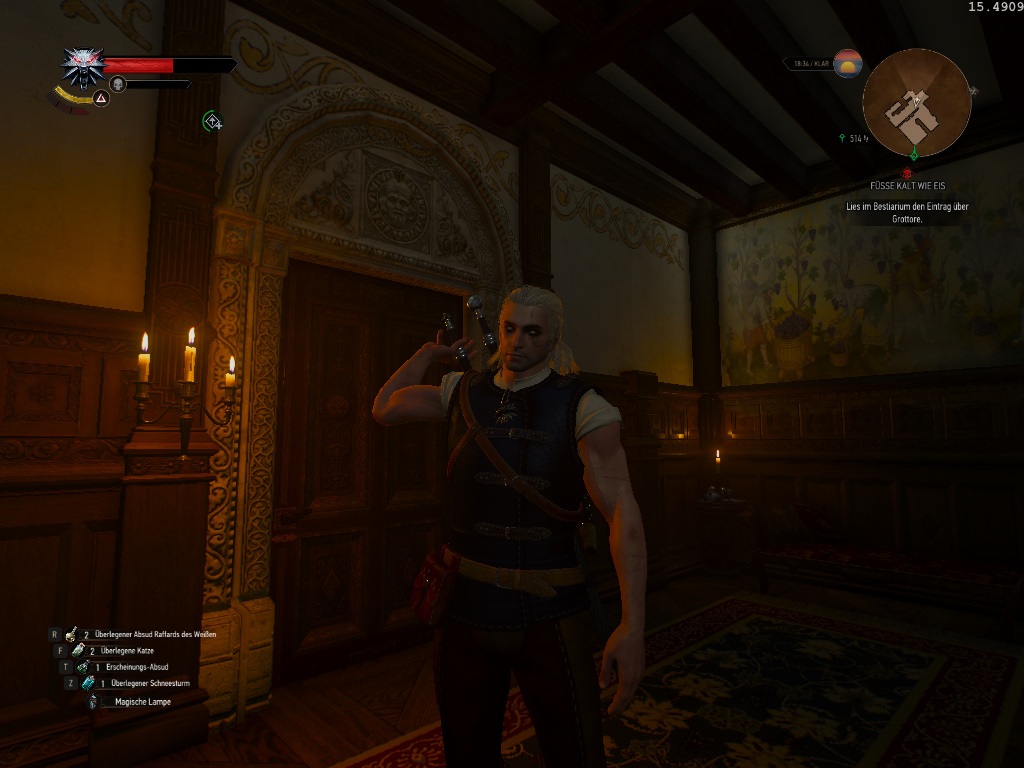 Going for a Walk.
If anyone is interested about my insane grass density for 100% realism on all screenshots - go to Documents, The Witcher 3, user.notepad and script:
GrassGenerationEfficiency=0.045
GrassDensity=5400
And you will get the most intense dense grass everywhere with no .... "bald parts" or whatever this is called (I don`t know how this is called in english, these places where no grass grows in vanilla just some unrealistic single clusters of grass on otherwise empty ground. With these user settings all single-cluster low density grass places are no overgrown for perfect graphics.
It will cost some FPS of course, 3-5.
Here deers are not hunted, but cuddled and held as half-wild animal in the garden
Oh dear...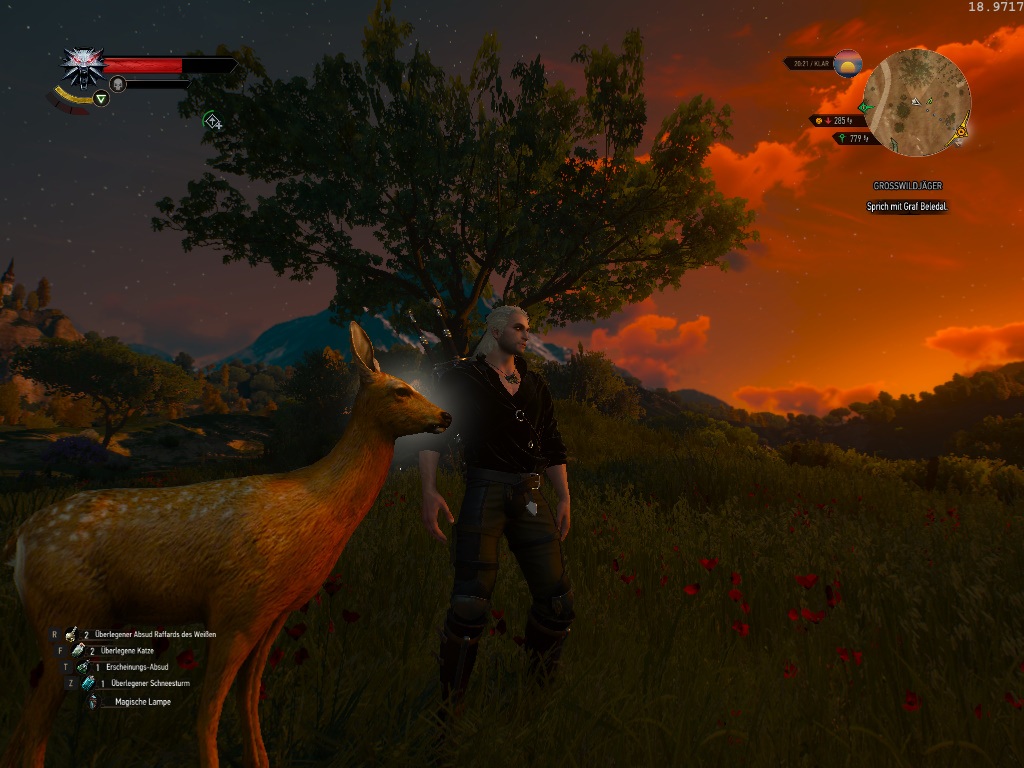 The wildlife and flora is beyond awesome.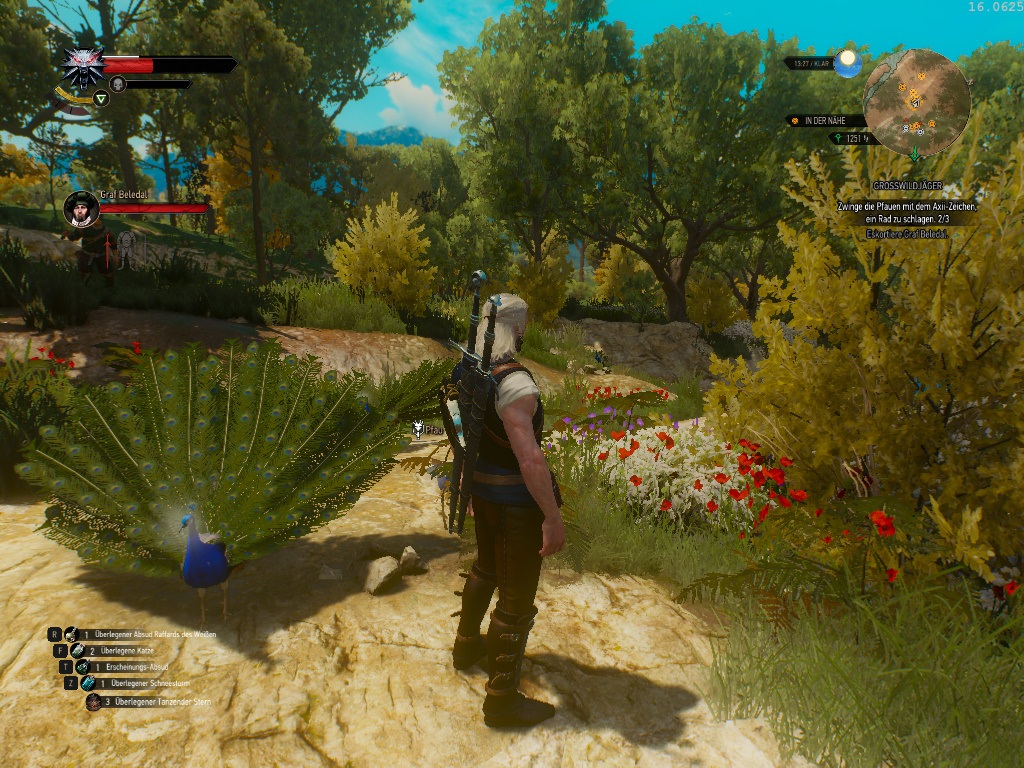 You can even hear these birds making their typical original sounds.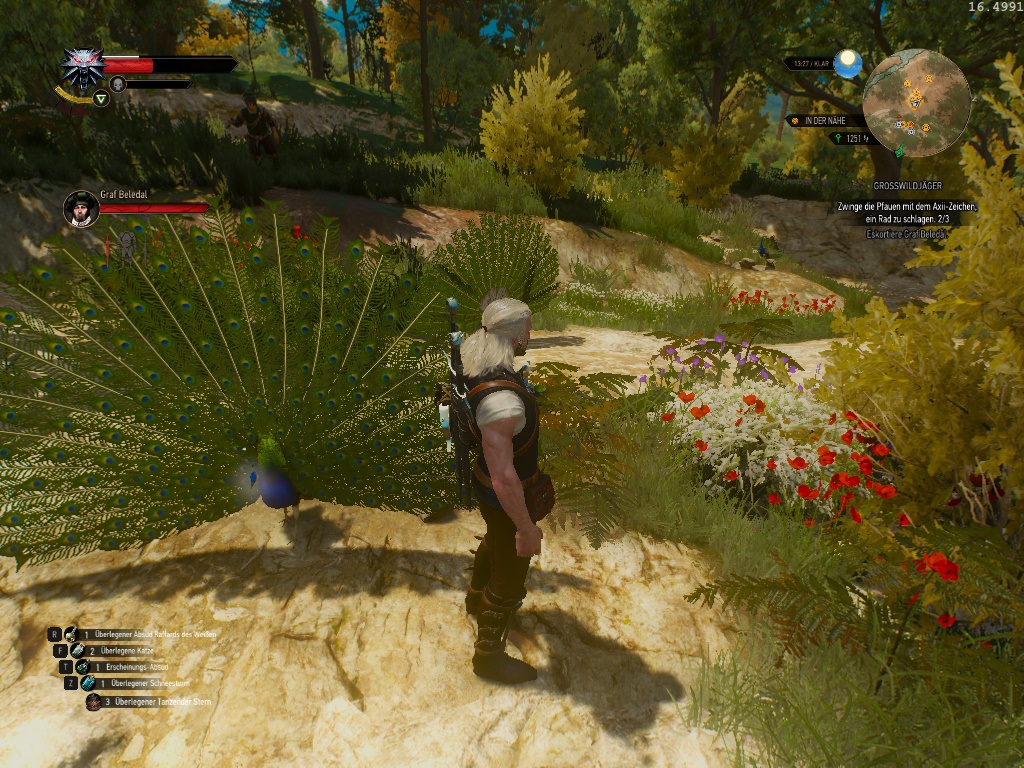 Wall frescos everywhere - a PERFECT contrast to the depressing poverty and tristesse and grey-brown dark gothic medival infrastructure of Novigrad and Velen.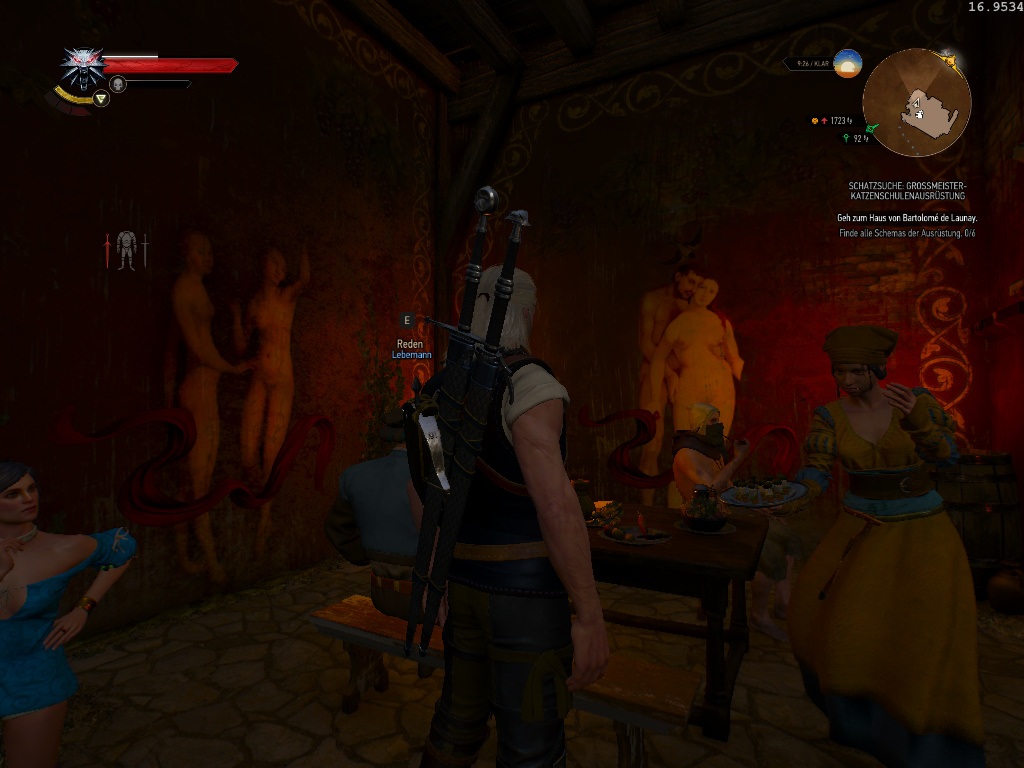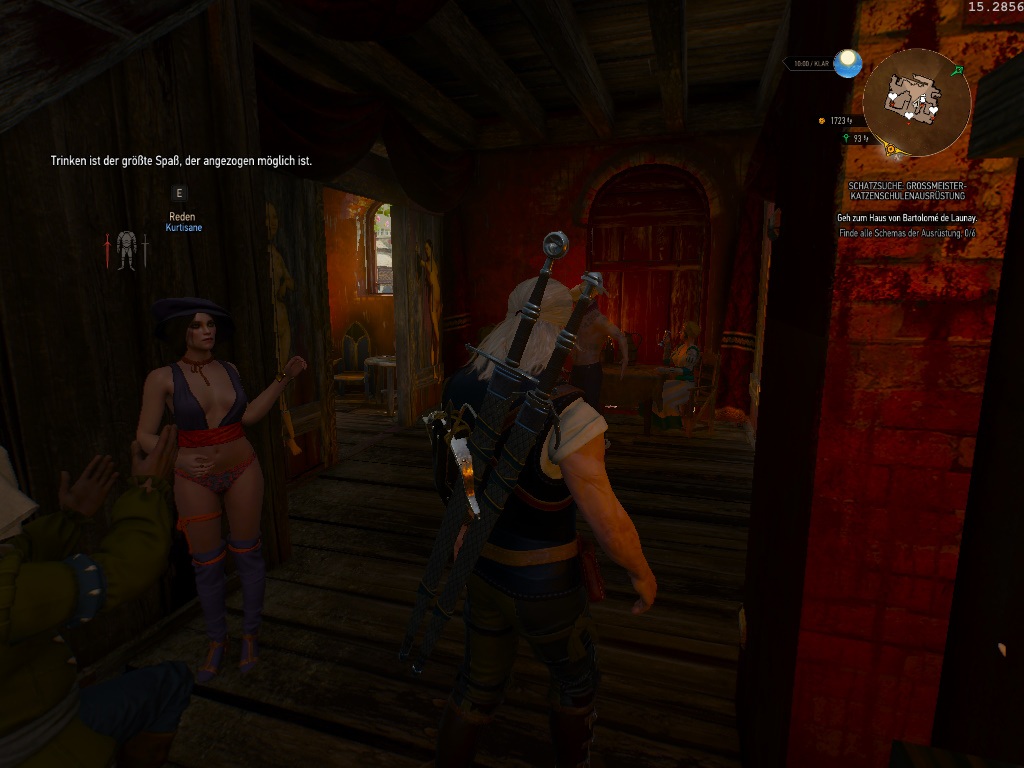 Aaah I found this outfit early this morning, and it`s the BEST outfit for Geralt when strolling around and not hunting monsters, but I still need to find matching trousers for it.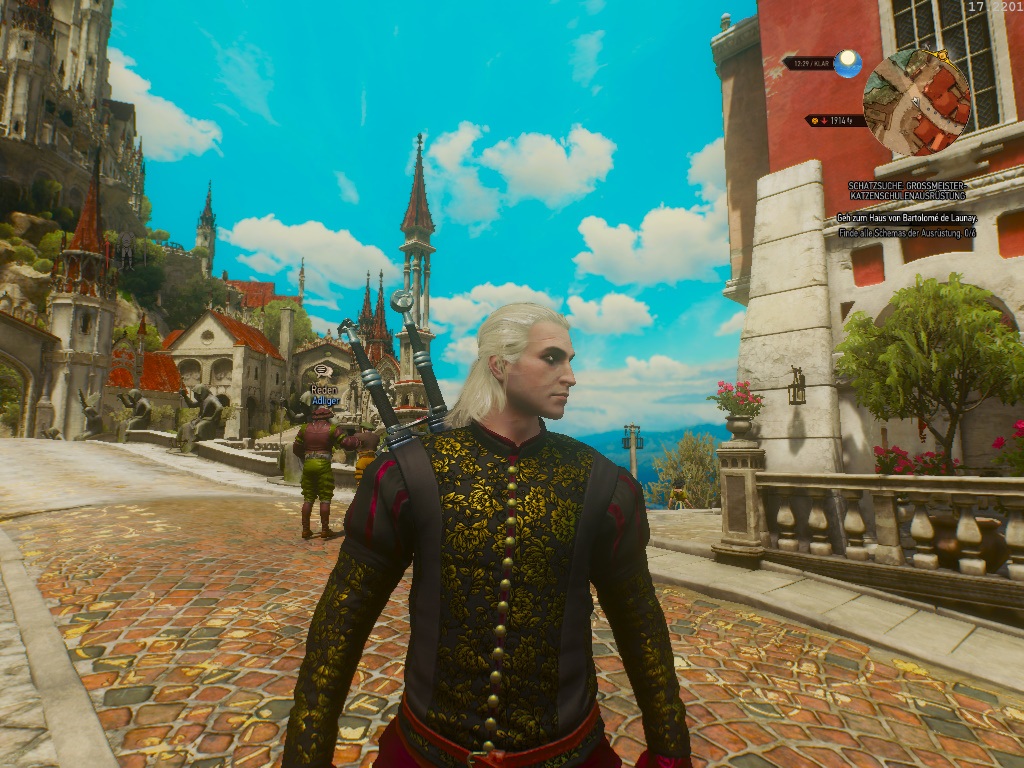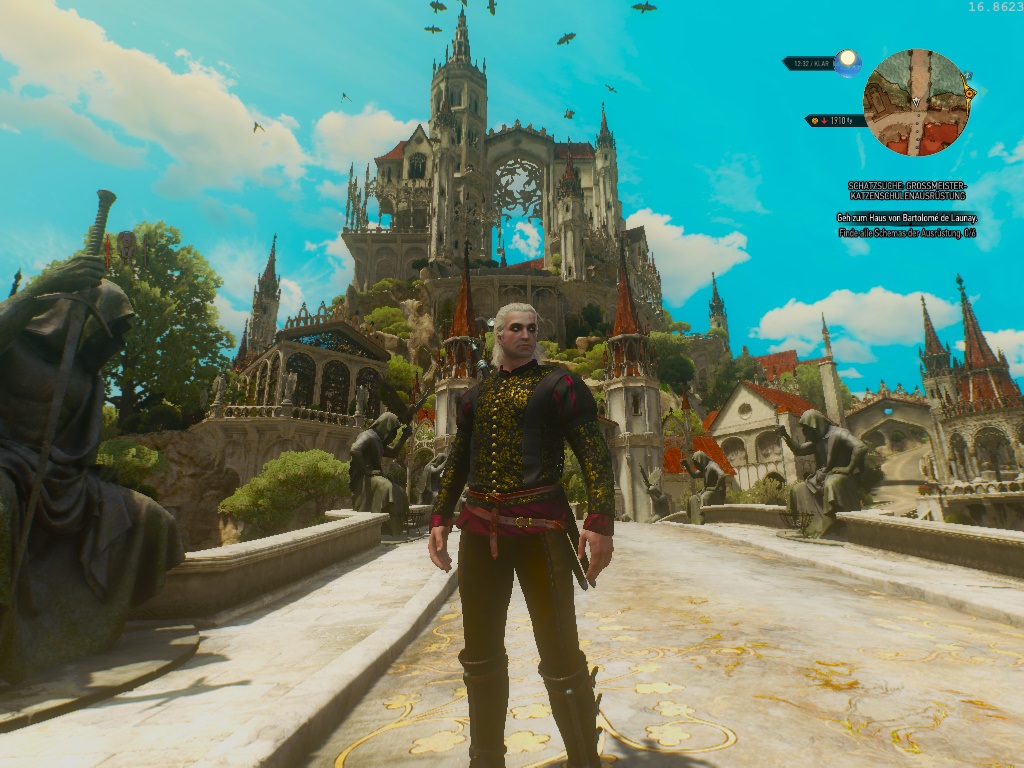 Swords and Roses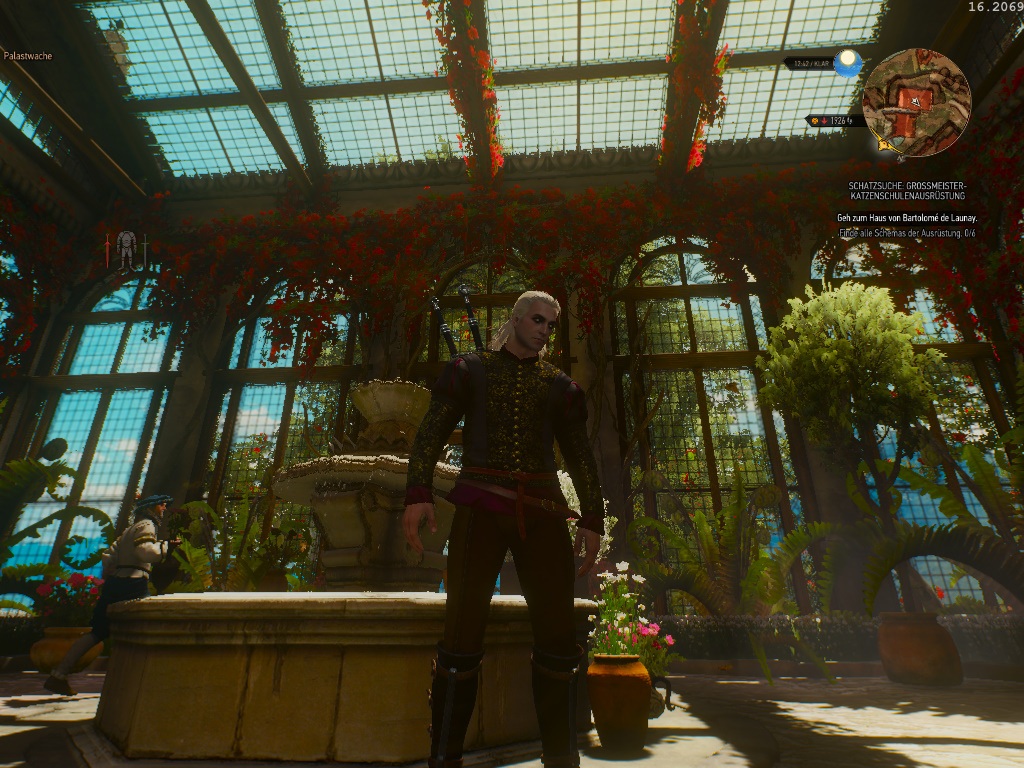 Sitting in the garden.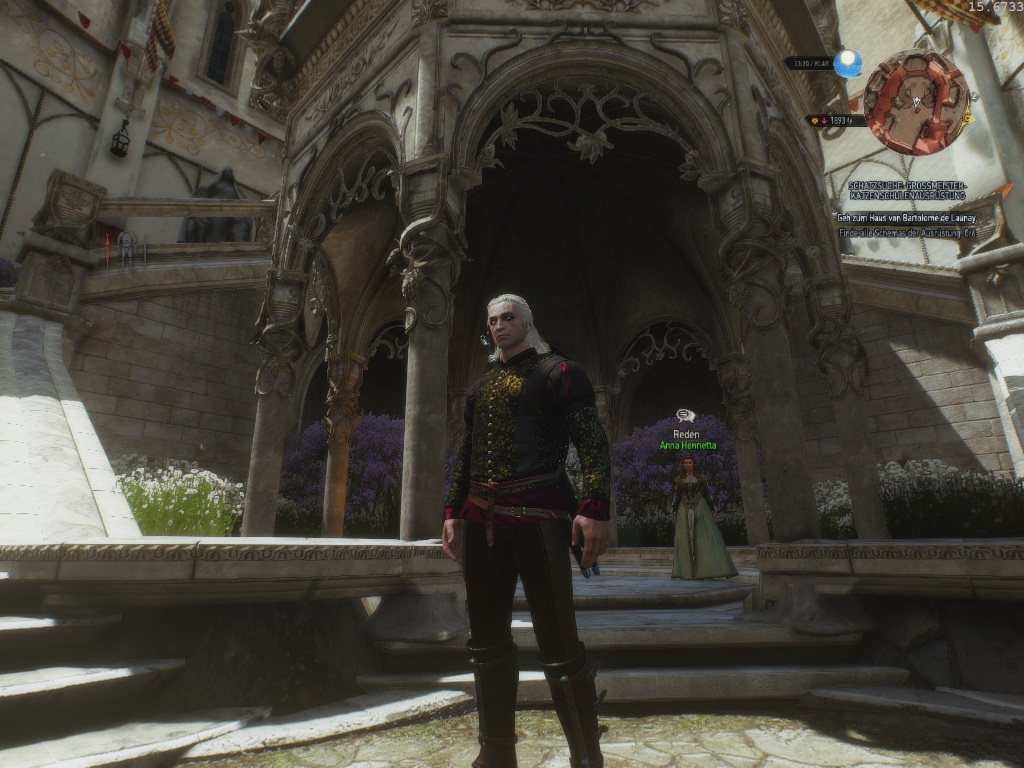 Last edited: