It depend how many times you have replay Cyberpunk

For me, first time, I didn't notice she was here (at the same times, I didn't know her). But in my second playthrough (after leave Night City with her and Panam), I spotted her right away (directly when entrerring in the Lizzie)

Been playing since launch (many hours

) and never saw Judy standing there, till this patch. Maybe it's new on PC? not sure about content on consoles.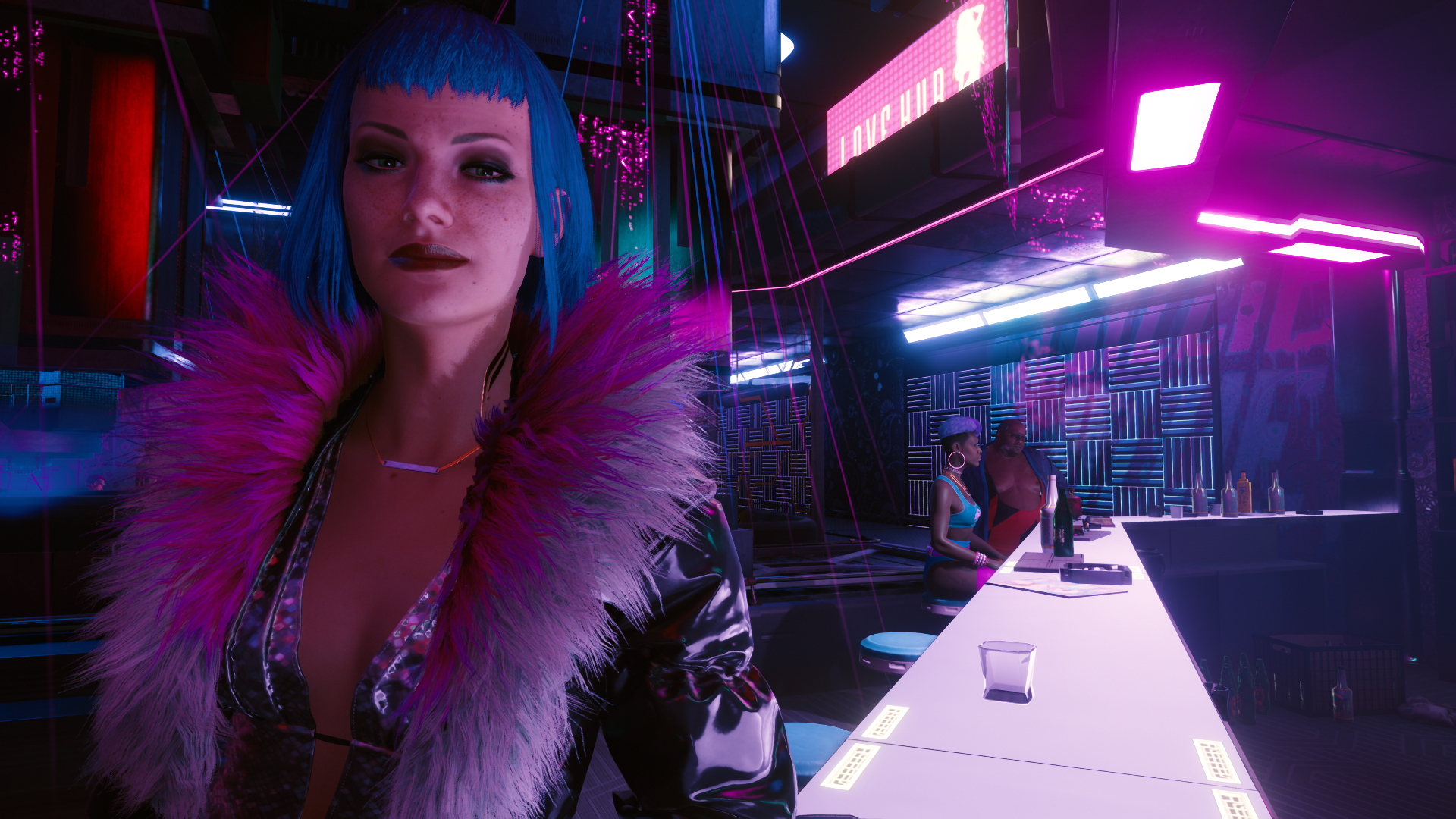 This shot is from a recent playthrough where I met Eve and Judy wasn't there. I basically abandoned my character just to start fresh and see all that's new in 1.3
Last edited: