Arasaka again... destroy the system, you only know to turn in circle...
Welcome th the heaven...
...or the hell, if you look enough closely !
We are with Moxs !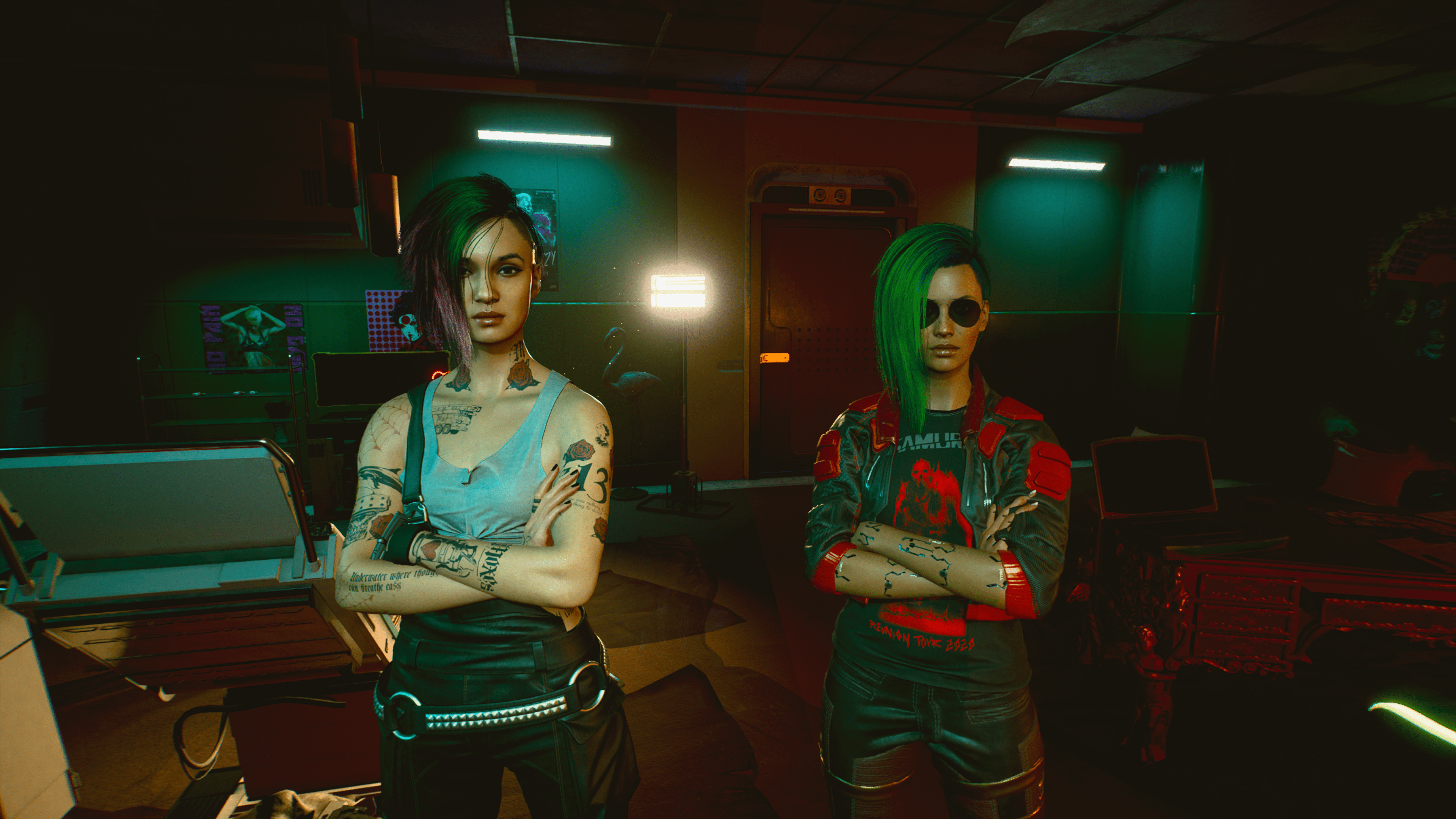 Believe me, you're in bad shape, dude... you better tell us everything you know !
Paweł Sasko scribbles ?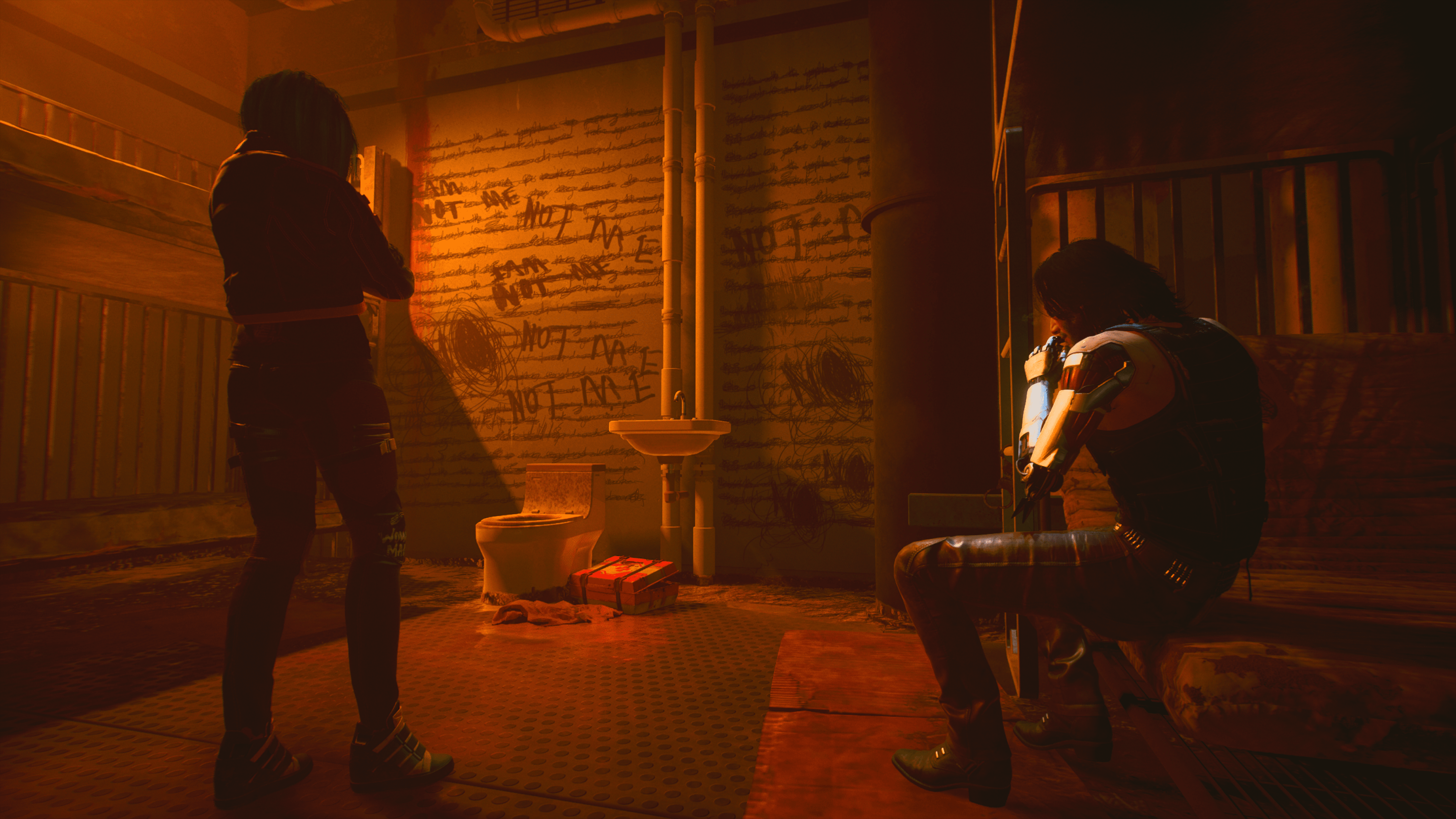 Ok, I think that you already paid enough for your mistake...
I hope she will be better in a while. But as promised, she's here and safe now.