[EDIT - DISCLAIMER]
It's been a couple weeks since this first post

I no longer believe V dies by connecting to Mikochi, i won't edit my posts for the sake of preserving the reflection continuity, please bare in mind this is an ongoing analysis and all contributions are welcome
CP77's story is deceptively deep from a figurative standpoint, and all other issues aside i would really love for that to get the recognition it deserves
-----
To start off i'd like to address something i've read a lot, and that is who is V after connecting to Mikoshi.
I've seen a lot of people take for granted the idea that it's just V's soul, but in a different state of existence.
Me i simply can't wrap my head around the idea that the whole Mikoshi trip is as simple as a "transfer of psyche" like Johnny puts it.
Alt uses much less optimistic words, when you ask if you can trust her she says "No" and she says there's no good reason for you to get transferred, she uses "your" body, but from an AI perspective, because that's the compatible body, not because that's V's actual body
So which one is it, is engram V a copy transferred in dead V's body or is it plain old regular V ? And if you're more convinced by the former, wouldn't it mean original V was gone already when Dex shot her in the head and the Relic reconstructed her, so by the end you've already gone through multiple versions of V ?
And what about Judy or your other romances when you come back ? Arguably i didn't like the Sun ending, not only because Judy leaves - which makes complete sense in character considering what V becomes - but because it removes the ability of the player to decide
why
that option. I didn't originally pick it in order to become famous, i did because i wanted to come back to Judy, and because i didn't know at the time Alt was going to straight up fry V's brain. The game decided for me i actually wasn't doing it for her. But i digress.
In any case if you come back to Judy in a "happy" conclusion with the Star ending, by alll intents and purposes it seems exposed as the most optimistic "rebirth" ending. That bird is there for a reason, they're supposed to be exterminated.
But if you see V as a copy of the original, doesn't that leave you with a lot of questions and a very weird taste in the mouth ?
Considering that, where a lot of players argue it's the "bad ending", wouldn't the Devil ending be the best ?
The only one where V gets to keep living with some hope and doesn't get replaced with a copy ? Not to mention it's the only one ending where Goro doesn't get fucked over, for some players the best friend you made along the way. Hanako in that ending is also much more supportive than people would care to give her credit for, and that's a lot considering her values.
I'd say despite the lack of player agency, there is room for the player to end up choosing what's the most fitting ending for their V still, even though that unfortunately requires to go through all the options and find which one you prefer instead of having that come up organically. And i really miss an ending where you're allowed to acknowledge engram V is not the original V, but on the other hand here's why maybe it simply doesn't matter :
Cats and Pyramids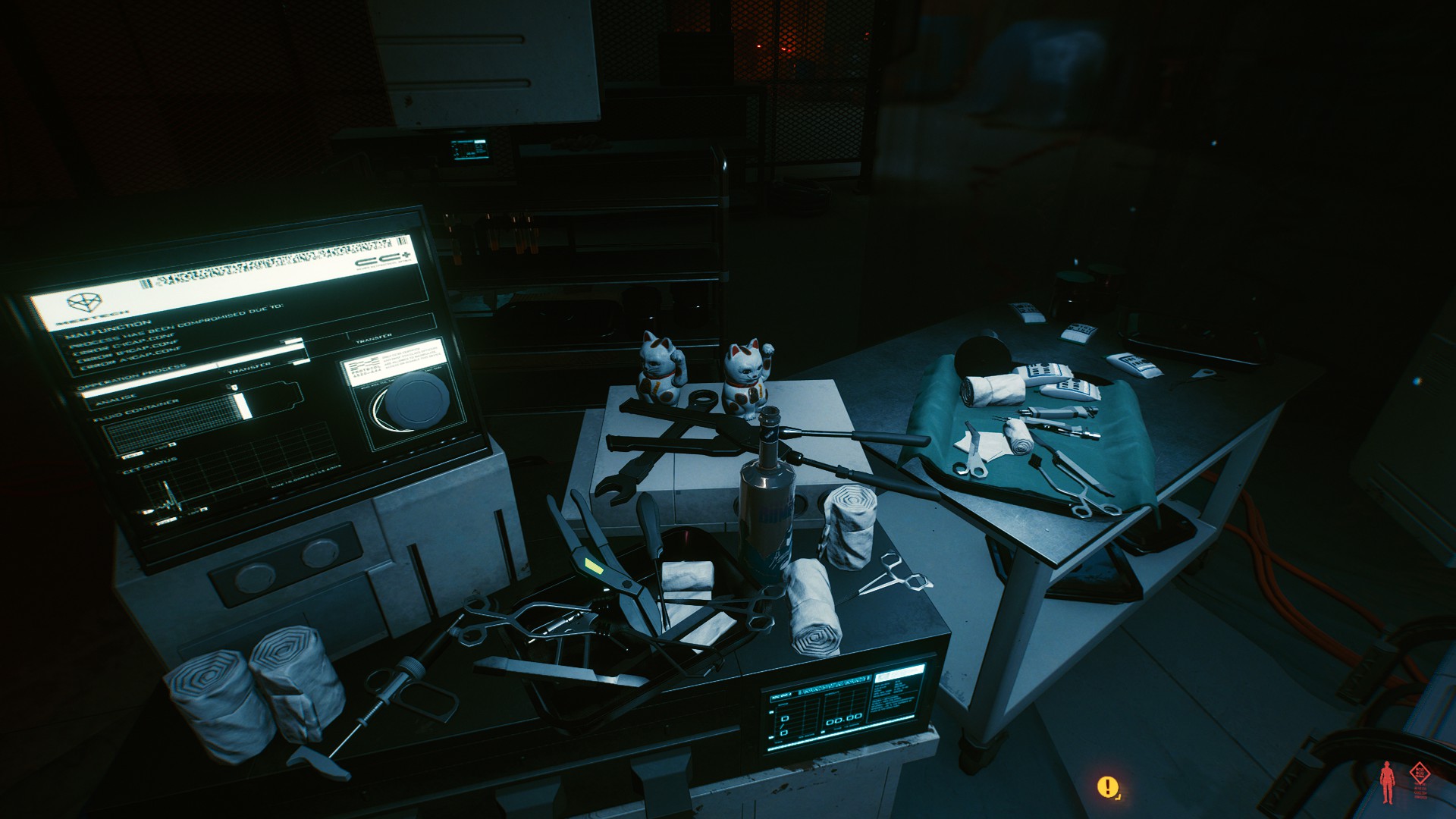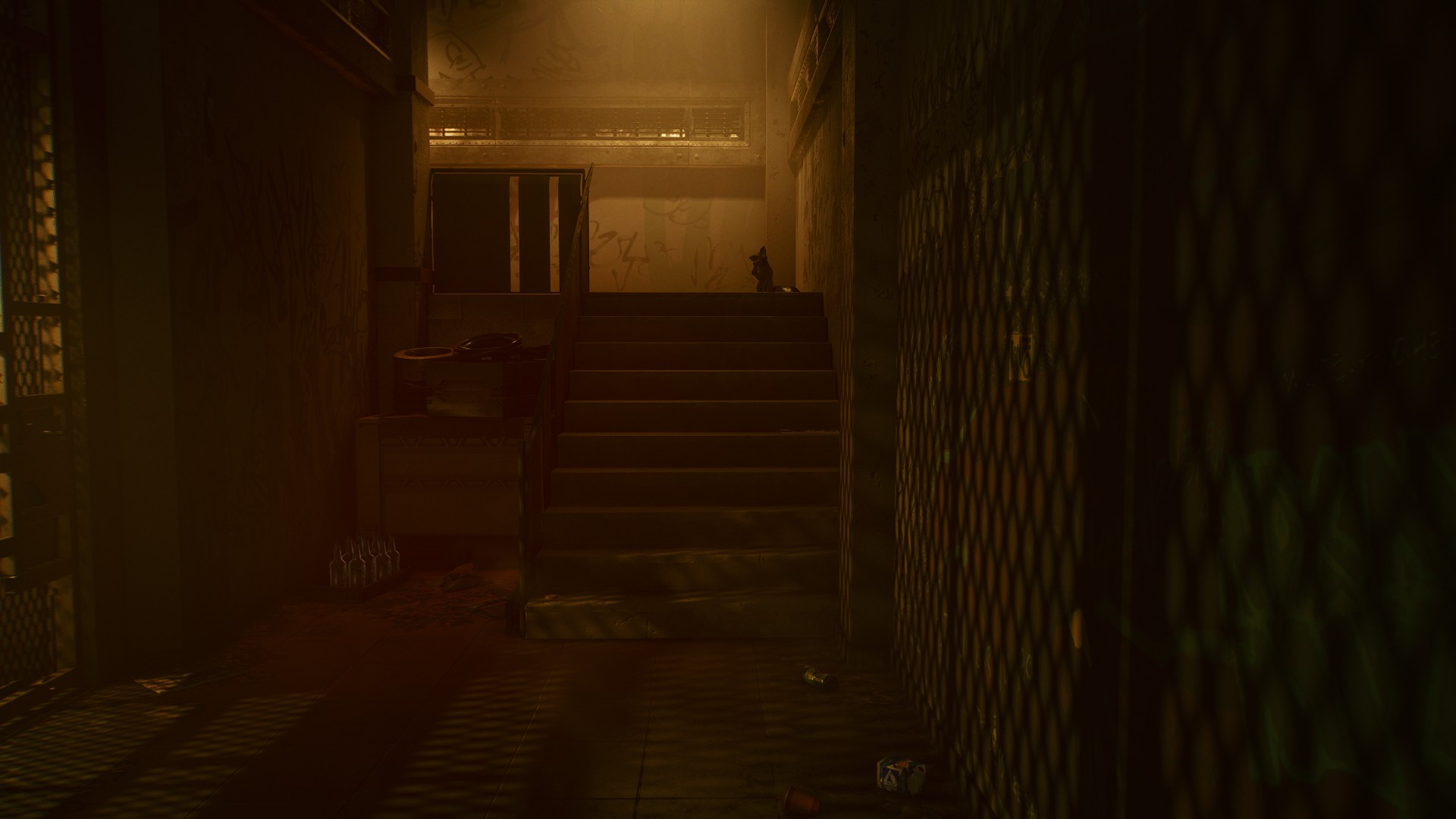 I've seen many people refer to Judy's (Radiohead) Pyramid Song as an echo of the Tarot, i saw it as an echo of the Egyptian mythology
For starters, well, Pyramid, reaching Alt literally (visually) puts you on a path to a Pyramid
Then every single "live" cat you see in the game is a Sphynx, that is not innocent.
The Sphinx in Egyptian mythos devours anyone who fails to answer their riddle.
To me that points at V's fate were she to fail to find her own existential answer. No matter which ending.
Cats on their own, in this game, seemingly appear only to people with a strong tie with the "other world", they're messengers of the gods.
Very few people acknowledge their existeence, Misty and Vik do, you get to have one at your appartment, and more curiously they seem to be aware of Johnny's presence.
The Star ending to me ends with V crossing the Styx
First, because that really echoes an Obole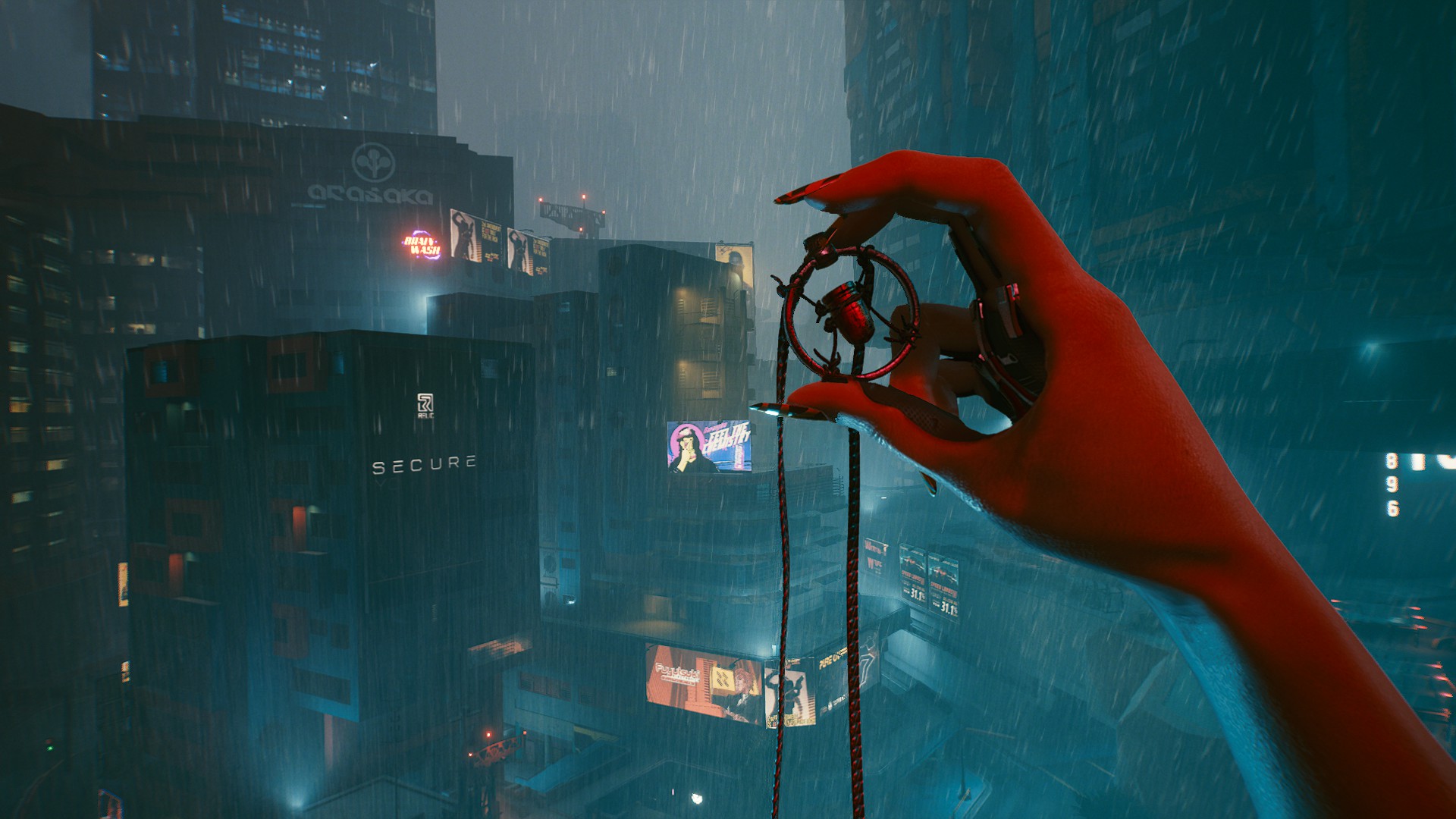 Second, because the last, third person shot shows her leaving it behind, riding over what looks like an endless ocean
> "I jumped in the river and what did I see? "
Mikoshi ? (literally a god's palanquin) The Styx ?
> "Black-eyed angels swam with me"
Engram Johnny and AI/Goddess Alt ? Cats ?
> "A moon full of stars and astral cars
> All the things I used to see"
Leaving Night City behind ? The more i think about it the more it sounds like the City of the Dead, a sort of purgatory of the soul
> "All my lovers were there with me"
Judy, Panam, all your friends... Except poor Goro who would deserve an entire analysis just for himself but to me because he's the catalyst of an entirely different life philosophy.
> "All my past and futures"
How many iterations of V did we incarnate throughout the entire game ?
> "And we all went to heaven in a little row boat"
Crossing the Styx aboard the Basilisk, followed by the Aldecaldos convoy (and Judy)
> "There was nothing to fear and nothing to doubt"
V will find her own meaning, as echoed by your last interaction with Cassidy
In other words, to survive V will need to create her own meaning, and whether she's a copy or not becomes just one question among many others.
Note that, from my perspective and due to all this, the "best" ending cannot be achieve otherwise than being female V, falling in love with Judy, and asking for help to the Aldecaldos.
But this is completely up to your own interpretation.
Thank you for reading, i'm very curious to hear your own take on this because despite all the disappointment i had with CP77, the story is obsessing me and the more i think about it the more i realize despite all its shortcoming it's a brilliant piece of writing.
edit/addendum - There is a whole lot to unpack about all the elements you find throughout the game, who is which Tarot card, why V is the Fool, why Rogue, Johnny and Smasher are Gods and what is the Afterlife bar if not the Pantheon, why Arasaka are the mortals who defied the Gods, etc, but it'd take a whole lot more to dig into.
Post automatically merged:
Not sure anyone's really interesting in this discussion, but in case some of you are, i would highly recommend reading through this reddit analysis and comments by
u/Sihplak
36 votes, 28 comments. This post WILL contain spoilers for the game in entirety; while I might not discuss literally everything, you should read …
www.reddit.com
As well as this reddit post by myself and the comments where u/GVArcian helped reconcile V's "Ship of Theseus" problem to a close in my opinion, with their valuable input
Last edited: