Tarot cards point to the old metaphore of Fool's journey (V) to the World (Ending).
Rocks n Rituals offers in person Reiki Training, Shamanic Workshops, Tarot Classes and one to one client sessions plus online courses. IPHM Approved Training Provider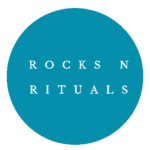 rocksnrituals.co.uk
There is also a philosophical motive in the game of gaining wisdom through Enlightenment. The process of enlightenment always need some kind of death and loss (literally or metaphorically - in both senses - happening to V throughout the game) in order to gain the truth/understanding and to complete the process.
And the motive of losing fear of death (V's afraid of death, I believe no matter what choices you make)which also ties in to gaining enlightenment.
Probably these things were known but it is good to point out and remeber these.
Last edited: