I had such a disappointing day, that I could need some cheering up. For about 2 1/2 days now I'm working on a Harald deck. Nothing spectacular, but a reliable workhorse that lets me win more matches than lose. It's not that I like Harald much, but as I saw that I was at 25/100 won matches for the contract (just by experimenting with factions and leaders), I thought I could as well try to make it to 100
The deck I finally decided to go with contains 13 golds of good potential and synergies. The bronze cards again selected for synergies.

Nothing groundbreaking, but pretty solid. Or so I thought. It started really well for the first half day. I could manage to win pretty much every match. On the second day, I decided to play season mode rather than ranked, and that's when frustration slowly built up. I lost more and more matches. Most of them to decks that either mindlessly do (damage+block+unblock) or very clever designed Nilfgaard decks (without Anna!). I could live with the latter, but I really thought my deck would perform better against damage only decks.
But then came today. So far I played 30 matches - and I lost all of them! All. No exception. I lost to all factions, to all player levels (btw, there are some guys that are said to be level 11 or 12, but play -without thinking much- always the right cards at the right time, and their few gold cards are the perfect match for their bronze cards, amazing talents!) and throughout the day.
And in all of those matches I barely got a gold card on hand! Can you imagine that? You know you have the answer to an opponent's gameplan, but the cards just won't come out of the deck? As if I only had a deck of 12 bronze cards - oh and of course 2x spores, a card that I only had in there as a filler. The disappointment when playing R1 with an all-bronze hand (4x Svalblod Ravager in starting hand was the record), just to see another bronze R2, and in R3 the few golds just doesn't match.
And that over and over again. Bad luck. But still frustrating. So much that I beg you to cheer me up, please.
Post automatically merged:
3 more lost matches.
I'm down on my knees, begging you.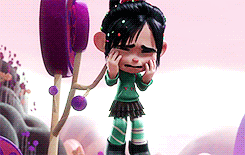 Post automatically merged:
FINALLY!!!!!!!!!1!11
34 matches and 1 win. Well, now I feel so much better. The goddess of luck might kiss me now!
Last edited: