Could you link that as a thumbnail, so we could see the full image?
Lets not forget that the deep dive images are 9 months old, the stats may have changed since then. (Its been so long.. painfully long..)
EDIT: did it myself. Click the image.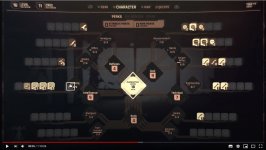 ps. I find it funny that the top right corner reads "credit" even though the currency is Eurodollars..
Tech has only one perk branch, engineering, which seems even stranger to me. Why would either medical or a solo need engineering?
Last edited: