It's interesting because when I hear that I hear cheesy 80s synthopop and it is precisely the opposite of what I'd expect of a cyberpunk world. Indeed, I think that music would be world breaking to me because it is so very, very the wrong side of 80s and sounds naff. It all depends what cultural references you've been exposed to.

To me, a cyberpunk sound would be hard and in-your-face/brash.
The problem is, that only takes into account 'punk' and not 'cyber'.
Let's not forget that this is part of cyberpunk,
too:
And, stepping outside of the game for a moment:
And this:
It's not all grungy alleyways and gangs.
This is why I was so disappointed when you have the option to
make
a Corpo, but not the option to
play as
a Corpo; I wanted the other side of cyberpunk, the side pulling the strings, not just the seamier side of things.
Also, I'm a dyed-in-the-wool 80s kid; I wanted
80s-style
cyberpunk. Obviously.
And you cannot tell me that the music I prefer would not also be more appropriate to the genre when viewed through this lens. It's what I want out of a game like this and, frankly, I thought it was the game I was getting.
Why? This: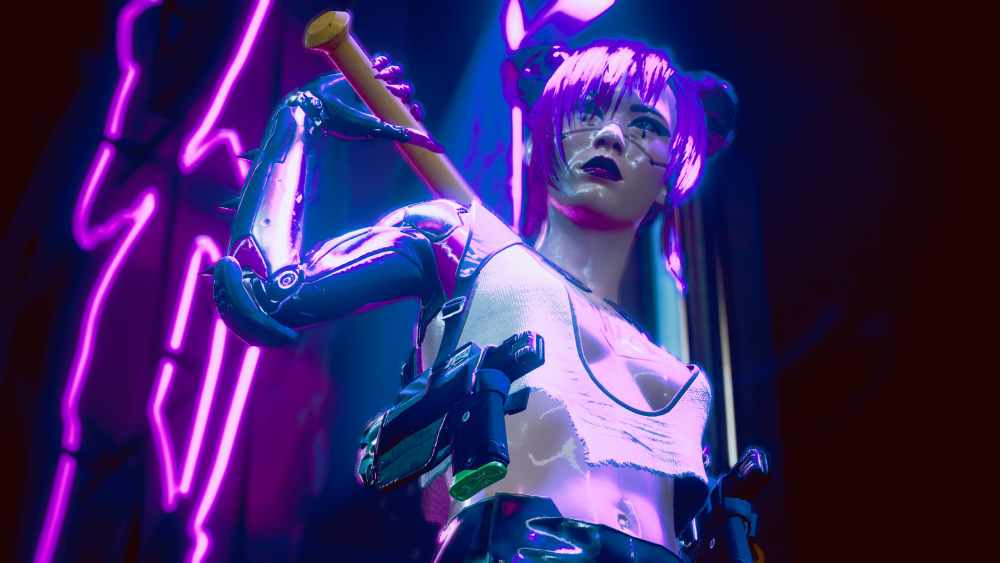 They showed the Moxes
a lot
in promo material, and you cannot throw that much neon and day-glo at me without giving me the wrong impression.
I feel misled.