Hello everybody,
Nice to meet ya all on this place.
I'm pretty annoyed by a massive lag that I couldn't fix on TW3.
I played the game 140h without any problem with high range graphics. I didn't played for some weeks but when I tried to launch the game a few days ago, everything went fine till I charged my last save. The game loaded but everything was just acting very slow, commands were taking some time to be considered and the game was just unplayable.
I already visited plenty of forums to find a fix (and searched a bit by myself) but nothing worked :
- I cleaned my PC / + defragmentation
- I updated my drivers
- I veryfied the game files via Steam (Founded one file to take care of but nothing changed)
- I tried to launched it without Steam
- I tried other saves
- I tried to launch a new game
- I put everything to low graphics (and then to Ultra as one of the forumers tried with success, but not for me), turn off hairworks - in vain
- I put the game on my SSD hardware
- I uninstalled - re-installed the game
(and for almost each step restarted my computer)
But nothing changed ...
FYI, I just finished XCOM 2 without any matter and I'm playing other games that ask kinda similar ressources as TW3. So I trully don't know from where it could come from as it just appeared from nowhere.
Can anyone help me please ? =)
You can find my computer details here :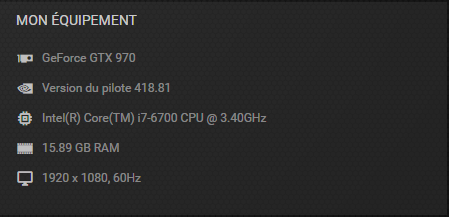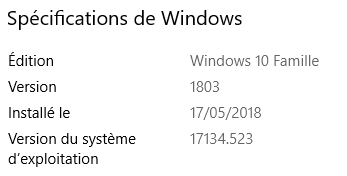 Wishing you all a very good day !