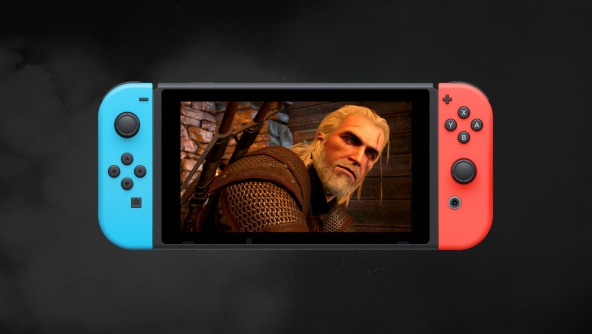 ¡The Switcher llegará el 15 de octubre! ¡No te pierdas el nuevo tráiler y vídeo del juego!
The Witcher 3: Wild Hunt - Complete edition llegará a Nintendo Switch el 15 de octubre de 2019.
Conviértete en Geralt de Rivia, cazador de monstruos profesional, y acepta el contrato más importante de tu vida. Viaja por las asoladas tierras de los Reinos del Norte, navega por los océanos de Skellige, lucha contra poderosos monstruos y mucho más. ¡En casa y en cualquier lado!
¿Necesitas más acción de Switcher? No te pierdas el vídeo del juego con más material de la versión de The Witcher 3 para Nintendo Switch, comentado por Paweł Burza, Community Manager de CD PROJEKT RED y Paweł Sasko, Senior Quest Designer en Wild Hunt y Lead Quest Designer de las expansiones Hearts of Stone y Blood and Wine.
The Witcher 3: Wild Hunt - Complete Edition para Nintendo Switch ya está disponible para reserva en territorios seleccionados. Para más detalles, visita
buy.thewitcher.com
y sigue la cuenta de
Twitter
y
Facebook
oficial del juego.