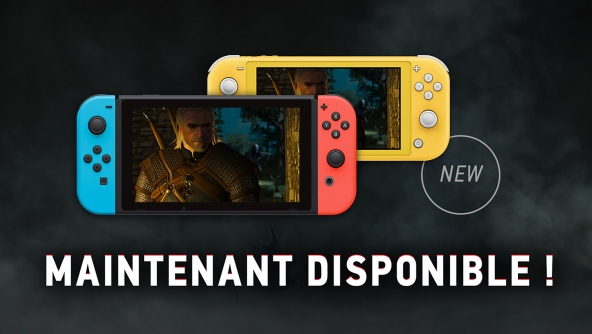 Préparez-vous à chasser des monstres chez vous et en déplacement ! Vous pouvez désormais jouer à The Witcher 3 partout !

Comprenant le jeu de base, ses deux extensions d'histoire, Hearts of Stone & Blood and Wine, ainsi que les 16 DLC gratuits, la Complete Edition offre plus de 150 heures d'aventures en monde ouvert dans un univers sombre et fantastique.
Vous pouvez acheter The Witcher 3: Wild Hunt — Complete Edition en version numérique sur le Nintendo eShop ou en version physique disponible en magasin — Le jeu entier tien sur une seule cartouche ! Pour en savoir plus, visitez
buy.thewitcher.com
.