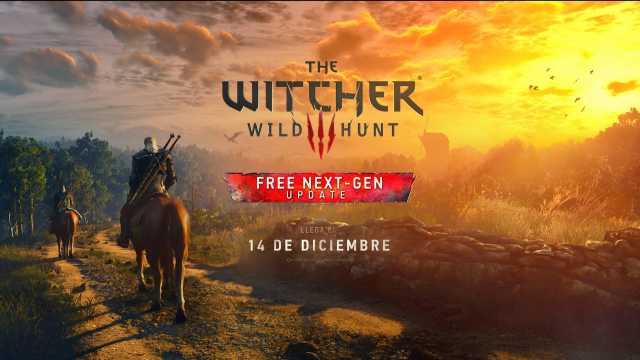 ¡La tan esperada actualización gratuita para la nueva generación para The Witcher 3: Wild Hunt llegará el 14 de diciembre de 2022!
Mejorada teniendo en cuenta la potencia de las consolas de la nueva generación y el hardware de PC moderno, la próxima actualización contará con docenas de mejoras visuales, técnicas y de rendimiento, incluida la compatibilidad con el ray tracing, tiempos de carga más rápidos en las consolas, una variedad de modificaciones integradas en la experiencia, ¡y mucho más! Además de eso, estamos agregando un conjunto de DLC inspirados en la serie The Witcher de Netflix, como nuevas armas y armaduras para Geralt y looks alternativos para personajes seleccionados.
La actualización a la nueva generación es gratuita para todos los que ya tienen cualquier versión del juego. Para aquellos que aún no tienen el juego, habrá una versión dedicada a la nueva generación, The Witcher 3: Wild Hunt - Complete Edition, que incluye todas las mejoras, DLC gratuitos y expansiones de la historia: Hearts of Stone & Blood and Wine, estará disponible para su compra digitalmente en PlayStation 5, Xbox Series X|S y PC, con un lanzamiento físico en una fecha posterior. Nintendo Switch recibirá la actualización más adelante.
Para más información, asegúrate de sintonizar REDstreams la próxima semana en nuestro canal de
Twitch
para obtener un vistazo exclusivo a la revelación del juego en la nueva generación y detalles sobre los próximos cambios.
¡Nos vemos allí!