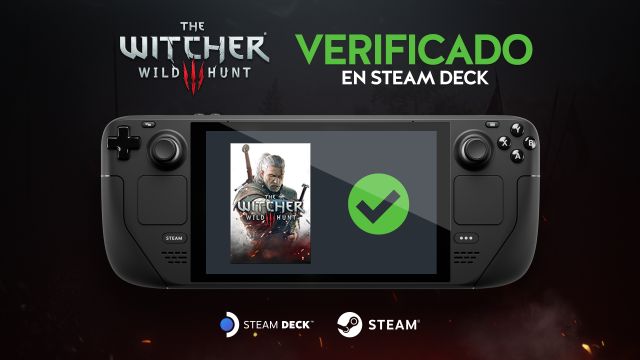 Si te preguntaste cómo se juega The Witcher 3: Wild Hunt en Steam Deck, ¡puedes estar tranquilo! Nos complace confirmar que nuestro juego ha sido verificado para la compatibilidad con Steam Deck.
Los usuarios de Steam Deck pueden disfrutar al máximo de las aventuras de Geralt. Si ya tienes una copia del juego en tu biblioteca de Steam, entonces está listo para ejecutarse en tu nuevo hardware.
Estamos trabajando en estrecha colaboración con Valve en los aspectos de compatibilidad y rendimiento de nuestros juegos en Steam Deck. El objetivo es proporcionar la mejor experiencia posible de The Witcher 3 y Cyberpunk 2077 en esta plataforma, teniendo en cuenta sus características de hardware únicas.
Ten en cuenta que lo anterior se refiere a nuestros juegos recientes: no hay planes para proporcionar optimizaciones adicionales de Steam Deck para nuestros títulos heredados (como The Witcher: Enhanced Edition Director's Cut)