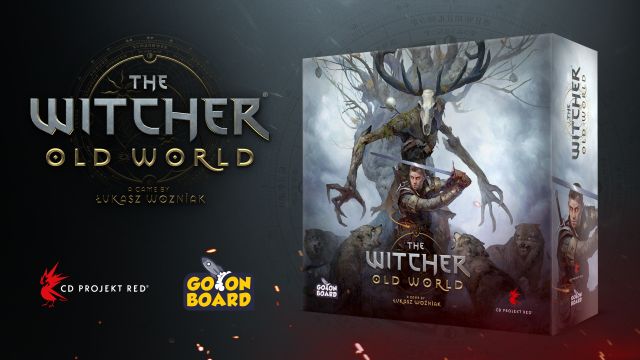 Wir freuen uns, The Witcher: Old World ankündigen zu können - ein neues Brettspiel in der Welt von The Witcher, das in Zusammenarbeit mit dem GO ON BOARD-Verlag entwickelt und von Łukasz Woźniak, Autor von Brettspielen wie Valhalla und Titans, entworfen wurde.
The Witcher: Old World ist für 2-5 Personen gedacht und spielt lange vor Geralt von Riva. Die Spieler übernehmen die Rolle eines professionellen Monstertöters, der kürzlich sein brutales Training in einer der Hexerschulen abgeschlossen hat: der Schulen des Wolfs, der Viper, der Katze, des Bären oder des Greifen. Bei ihren Abenteuern auf dem gesamten Kontinent stehen junge Hexer vor schwierigen Entscheidungen, nehmen Verträge auf, kämpfen gegen Monster - und kämpfen möglicherweise mit einem anderen Hexer, um die Ehre ihrer Schule zu verteidigen!
Die Crowdfunding-Kampagne des Spiels auf Kickstarter beginnt im Mai 2021 und bietet der Community die Möglichkeit, einen signifikanten Einfluss auf den Inhalt des Spiels sowie auf die darin enthaltenen Geschichten zu haben. The Witcher: Old World soll derzeit im April 2022 veröffentlicht werden. Derzeit ist geplant, das Spiel auf Englisch und Polnisch zu veröffentlichen, andere Sprachversionen werden jedoch verhandelt.
Um über den Fortschritt der Spielentwicklung auf dem Laufenden zu bleiben, folgt dem Spiel
auf Kickstarter
und besucht den
Facebook
-,
Instagram
- und
YouTube
-Kanal von
GO ON BOARD
.