A modification that moves the graphics from newer installments of the Witcher series to the first part of trilogy.
I start my work with simple things such as swords, items, decorations and elements of the environment, ending with complex models of locations and characters.
At the same time, I try to maintain the original style of the first part of the adventures of Geralt of Rivia.

Are you waiting for The Witcher 1 on The Witcher 3 engine? And what would you say about The Witcher 3 on The Witcher 1 engine from 2008?
Check out
NexusMods
and
Facebook
for more information.
Soon, at the beginning, I will prepare a package of models and textures of swords from The Witcher 2 and The Witcher 3 and additions. Here are some examples of converted models:
Aerondight from The Witcher 3 Blood and Wine (curiosity sword model consists of about 10,000 polygons, which is roughly as many as the Geralt model from the prologue in The Witcher 1)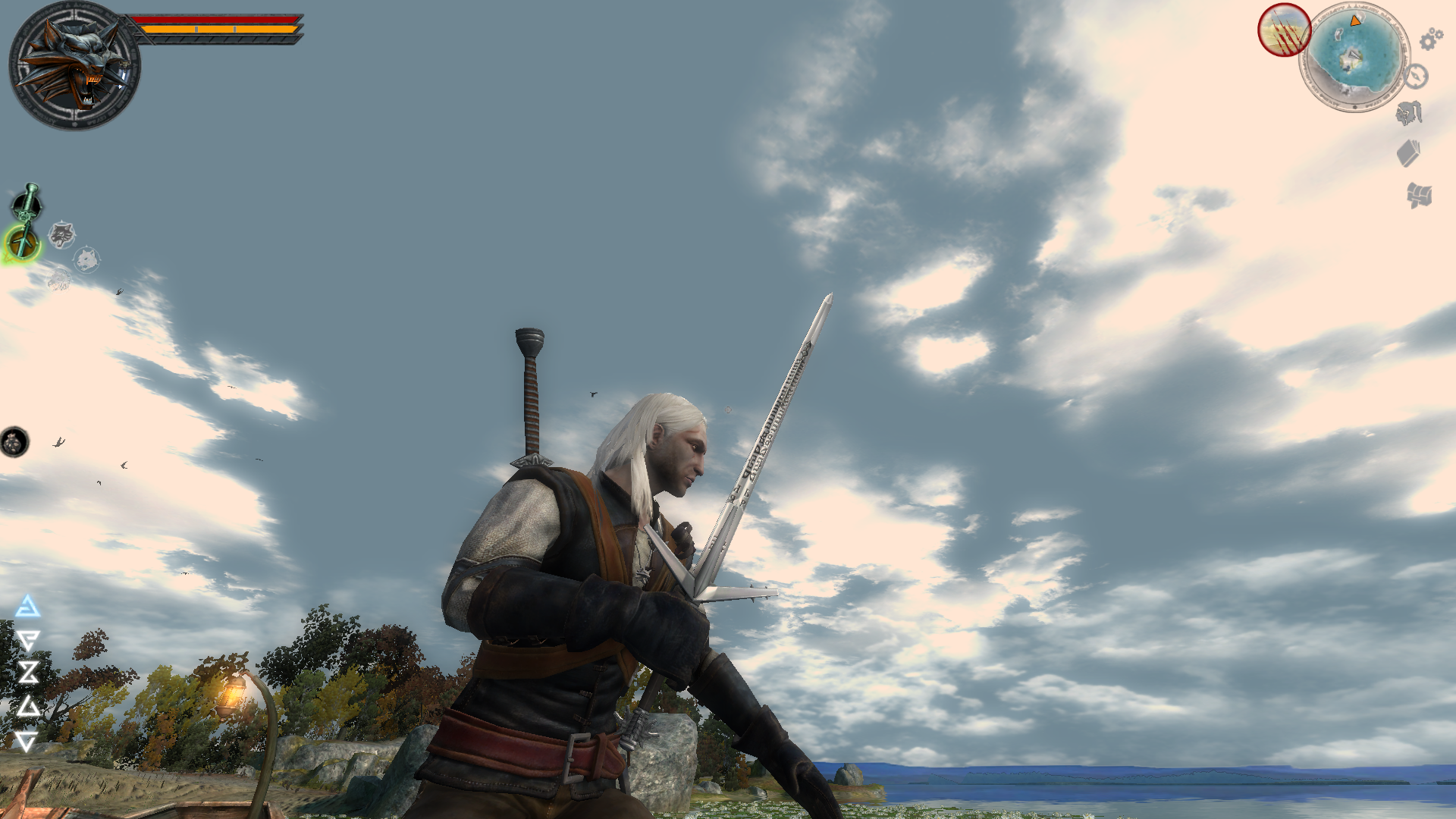 Temerian steel sword from The Witcher 2
Rusty sword from The Witcher 3
Gwalhir from The Witcher 2
In my spare time, I also test character models that are already more complicated.
An interesting fact is that many say that Aurora engine on which the first part of The Witcher (and Neverwinter Nights) runs is very limited. Typically, there was written a limit of around 2000 polygons (plus 10% after modifications from CD RED Projekt) per model. According to the thread I found on Neverwinter Nights 2 forum (it works on a different graphics engine, which should be comparable to Aurora engine after modifications from CD RED Projekt), the model's geometry limit is already 10,000 polygons.
However, I managed to open a model in Djinni that consists of over 20,000 polygons (but animations don't work properly on it).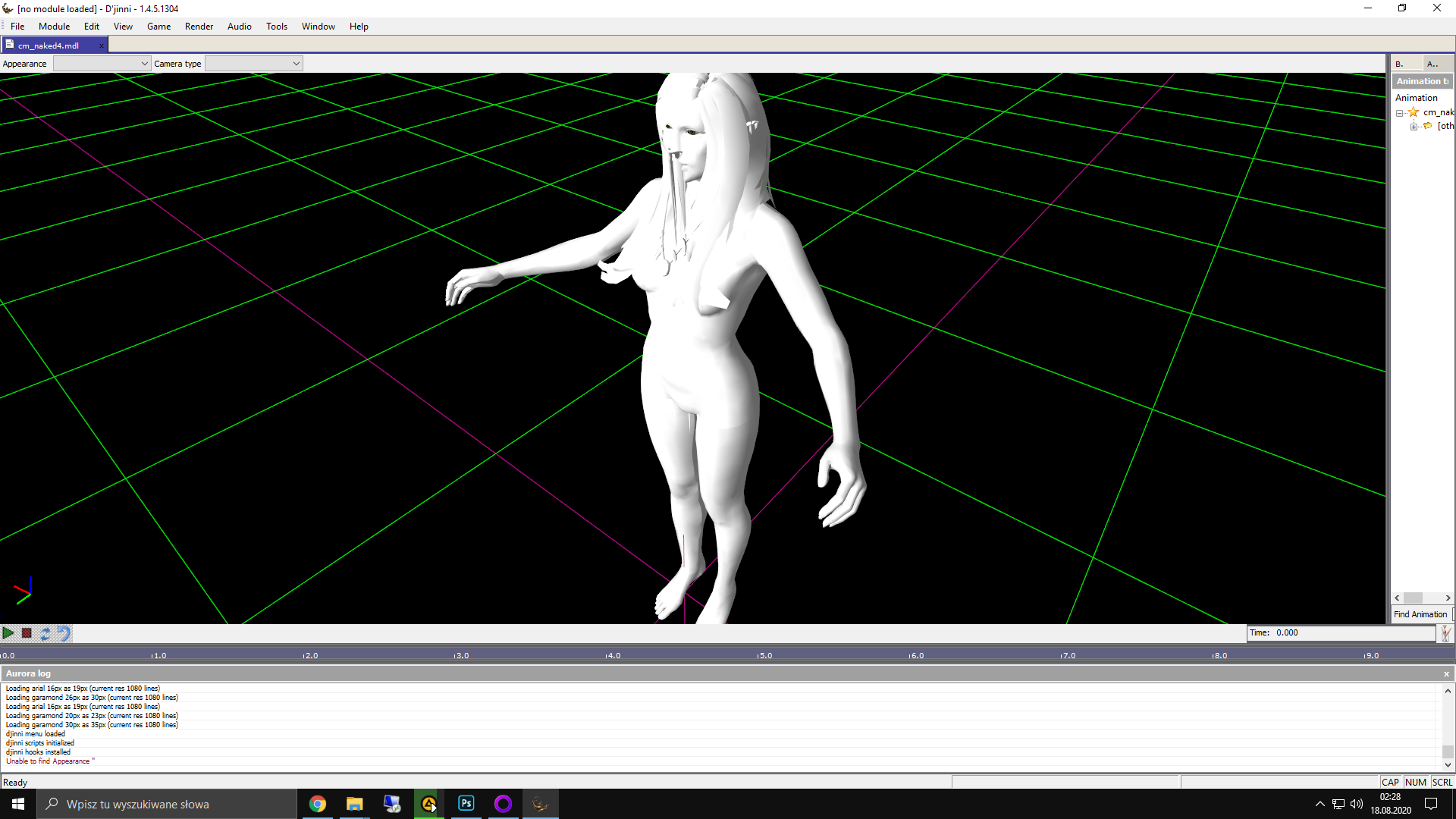 Currently I am working on transferring skeleton to model and weighing bones because the animations don't match to model.
By the way, I also checked how furniture models from The Witcher 3 look on Aurora engine.