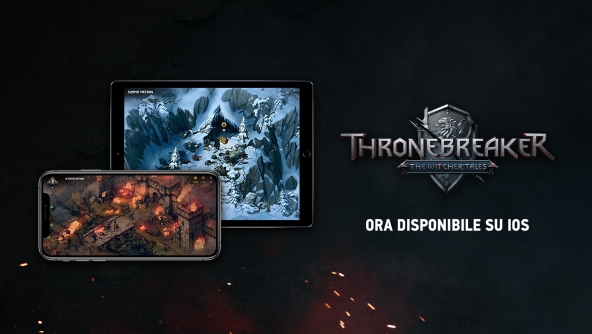 Thronebreaker è arrivato su iOS!
Questa versione porta con sè l'esperienza di Thronebreaker su iOS, con controlli touch dedicati e progettati per l'esperienza su mobile, oltre al supporto ai salvataggi in cloud in modo che tu possa riprendere da dove avevi lasciato su PC — e viceversa. Giocando Thronebreaker su iOS, potrai sbloccare diversi bonus su GWENT: The Witcher Card Game per iOS, PC, e Android, tra cui ornamenti unici e 20 carte per le battaglie multigiocatore. Inoltre, potrai riscattare un set di goodies digitali di Thronebreaker gratuiti, tra cui la colonna sonora, bozzetti di gioco e mappa di Lyria.
Thronebreaker: The Witcher Tales è ora disponibile su iOS, PC (GOG.COM & Steam), su Nintendo Switch, PlayStation 4 e Xbox One. La versione Android è in arrivo più tardi quest'anno.