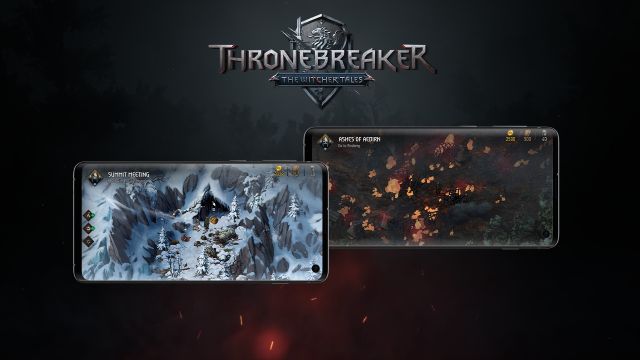 Thronebreaker is a single-player RPG set in The Witcher universe, combining narrative-driven exploration with unique puzzle solving and turn-based battles. Players take on the role of Queen Meve of Lyria and Rivia, who is forced to enter the warpath in the face of an impending Nilfgaardian invasion.​

​
Thronebreaker for Android is being distributed in the "Freemium" model, allowing players to download and try the game for free. After reaching a certain moment in the story, players will be able to purchase the full game to continue the adventure.​
The release on Google Play brings the complete Thronebreaker experience to Android, with dedicated touch-screen controls designed for mobile play, as well as cross-save support with versions of the game available across other supported platforms. By playing Thronebreaker, players can also unlock various bonuses in GWENT: The Witcher Card Game, including unique ornaments and 20 premium cards to be used in multiplayer battles.​

​
Also available on iOS, PC (GOG.COM & Steam), Nintendo Switch, PlayStation 4, Xbox One, as well as PlayStation 5 and Xbox Series X|S via backwards compatibility.​