Really hope that someone from CDPR that works on questlines or the endings read this, because I think this would fix one the ending that I experienced.
But before explaining the new one, and you know which one im talking about, please read this one first, the new ending will be based on the choice I made in that one: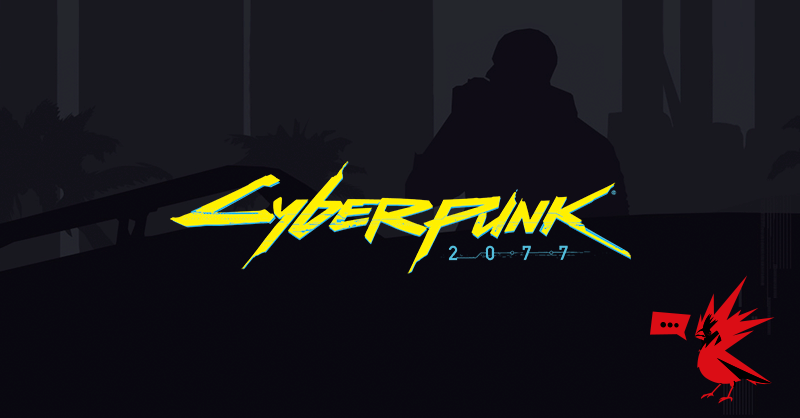 Hardly know if this is suppose to be reported as a bug or as a suggestion, because it's so confusing and makes so little sense. Game difficulty: Very hard. Time spend on playthrough: 125 hours or so, so it weren't a quickrun.

forums.cdprojektred.com
The new ending
Scene 1:
So this take place right after you have beaten Adam Smasher.

Silverhand goes and plugin to the mainframe and you are taken into the scene where he goes meet with V and Alt, they have the chat and he gives the body back to V. At this point you return to the Arasaka mainframe room and V falls to the ground completely disoriented and stumbling around. Depending on whether or not Weyland can die or not, which I don't know.

But if Weyland is alive, he will start saying that you have to get out of there now, and help you get to a ventilation vent and push you inside, during this you are constantly experiencing that V is about to pass out and you hear the rumbling of someone falling through the vent and you hitting some water. If Weyland is dead, V crawl to the vent herself and you have the same scene.

When you occasionally open your eyes, you are in a very dirty and nasty drain/sewer pipe, with dirty water and garbage etc. And are crawling through it, If Weyland is alive you hear him landing behind you, making comment how bad it smells and tell you to stay awake and keep crawling. At some point V slips and you slide through the pipe and eventually land in some nasty pile of mud and garbage....

Weyland makes some comment about how you are screwed in a desperate way. If V have a romantic person, in my case Judy, V will tell Weyland to call her, and you will hear him call her and tell her to come pick you up. If Weyland is dead, V will call her herself asking her to come pick you up. At this point you pass out again, only to open your eyes as you hear the sound of a car approaching.. and you get a glimpse of that and it turns black again, next time you open your eyes, you see Judy come running, saying something like "Fuck V, what is happening.." If Weyland is alive, she will say much the same, like "Is she ok, what the fuck happened?" at which point you pass out.

If V neither have a romance or Weyland is dead, some random homeless person will come help V and you simply pass out, as he says .. "Shit you ok?.." and V replying.. "Help me.."

The screen turns black

Scene 2:
While the scene is black.. you hear its raining and it will be a night scene, a few days later. You also hear an officer from Arasaka say "Search everywhere... she is here somewhere, find her." At which point it fades in and you see a group of Araska guards walking near a homeless camp and homeless people sitting there. You then see one of the small recon drones starting to scan the faces of the homeless near you, at which point you see V's hand reach under an old dirty blanket and take a hold on Silverhand's pistol, just to be ready. At this point the drone comes all the way up in your face and starts scanning. After a while it says "Unknown identity", and you switch to a view of V's face with a sort of digital flickering image of another person's face. At this point you hear Vic the fixers voice, saying that you have to relax it will work, and the drone scan your face again... and then say some random name like "Randy smith... ID scan complete" and it flies off. You then see the Arasaka guards leave.

Vic then tells you that the ID scramble is about to fail and you get a shot of V sitting looking like a homeless person in one of these camps. She then lean her head back and you see the rain hitting her face and she starts laughing a bit.. Vic then ask what is wrong.. whereas V say.. "Look at me, major league.." as a reference to when you first met Vic.. Vic then laugh a bit with you and replies... "Sorry kid, that it didn't turn out as you hoped." If you still owe him money, you can make a comment on that, either to pay him there or if you don't have enough, simply have the option to apologize for it. And Vic will say to not worry about it. <However this could come back and bite you in the ass in an expansion. If you plan on Vic returning and he having to buy something, so if you paid him he can do it, and if you didn't you have have to collect maybe twice the amount for him, to buy whatever is needed.>

At some point Vic will say that he should say hello from Misty, and you make a comment about her doing some of her spiritual thing to help you... simply as a nice gesture..

Vic then ask you if you are sure you know what you are doing? To which you answer, that you at least got rid of Silverhand, but that, if you don't do something, his sacrifice and him holding up his part of the bargain would have been for nothing.

Vic then make a comment that they are here and that he wish you good luck, at which point you see two people also dressed in rags with hoods over their head walking towards you. One of them will be your [romance, Weyland or the random homeless person] that helped you. The other one will be Blue eyes and you just see his glowing eyes under the hood.

He then ask if you are ready, to which you can say that you just need a few minutes, if it's your romance or Weyland. If it's the homeless guy, you simply thank him for helping you and you walk off with blue eyes.

Scene 3:
If it's weyland, you thank him for everything he have done and say you are sorry about Rogue and you walk off with Blueeyes.

For your romance, you then tell to get out of Nightcity and away from you, because it's only a matter of time before Arasaka track them down and they can't be connected to you for good reasons.

At this point you have the option to give them a lot of money if you want, So you can pull out a shard saying that it got X amount of untraceable money on it, that will help them get started in their new life. <If you plan on the romance returning this could be integrated into the expansion as well> You also tell them to contact delamine taxi service which will help them get out of Night city. At this point they say goodbye and V goes with blue eyes.

And you have the whole space scene etc.


To me this makes for a lot better ending, as Araska should be looking for V, it include the people which you really care about, like Vic and Misty, which have always been loyal to you. Your romance is included and send away in a sensible way.

Judy - Want to leave Night city and you don't want her to get hurt.

River - Have his sister and kids which you don't want to put in harm's way as Arasaka will stop at nothing to track you down.

Panam - Could risk her whole Nomad family.

(Not sure if there are other romances, but they could probably be fitted in.)

Delamine is included as well.

You actually care about what Silverhand did.

Arasaka as a huge threat is included.

And this ending would fit the actual choices you made and include the people that V considers her friends. With the current ending you have no clue why you got a mansion, own Afterlife and why Judy would leave you.

Again I really hope that someone from CDPR reads this, because to me at least, this ending would be absolutely epic, compared to the nonsense it is now, which makes no sense at all compared to what you chose and it will end in the same ending as it is now.
Last edited: