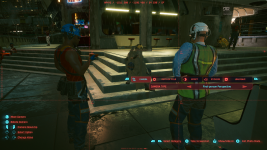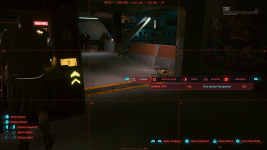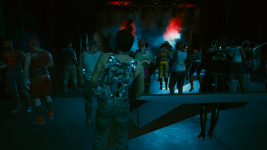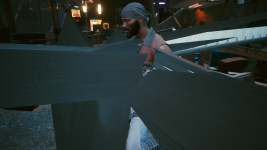 Hello, both me and the wife are loving the game, but I wondered if anyone had an ideas please, as to what may be causing the graphical problems in the screenshots attached.
Basically, there seem to be random polygons protruding from some of the npc clothing.
There is a black and white camo top that some NPC wear that can be seen in 3rd thumb that always seems to do this, but the npc in the 4th thumb did have the problem, and then restarted the game and he was fine again.
we have tried the latest Nvidia drivers 461.09 and prior versions to up to and including 460.79 and the problem still persists.
system is an HP omen laptop
16gb ram
i7-8750H
GTX 1060 6GB
GSYNC enabled
We have tried it on low and medium presets and have had the same issue both.
heat wise the GFX is topping out about 83 degree C and is not slowing down, crashing etc.
Processor is getting to about 93-95 so a little toasty, but not at max temperature, and again no signs of thermal throttling.
I have tried enable v sync and disable GSync got neither option as eliminated them.
Laptop is always powered when playing the game.
And it may be a red herring but I don't recall seeing these on launch, so maybe was introduced in 1.04 or 1.06 ?
Any help would be greatly appreciated
TIA