According to a Reddit post, which has a screenshot of a Facebook messenger conversation with the official Cyberpunk account, Cyberpunk 2077 will let us choose V's language while keeping the rest of the game in English.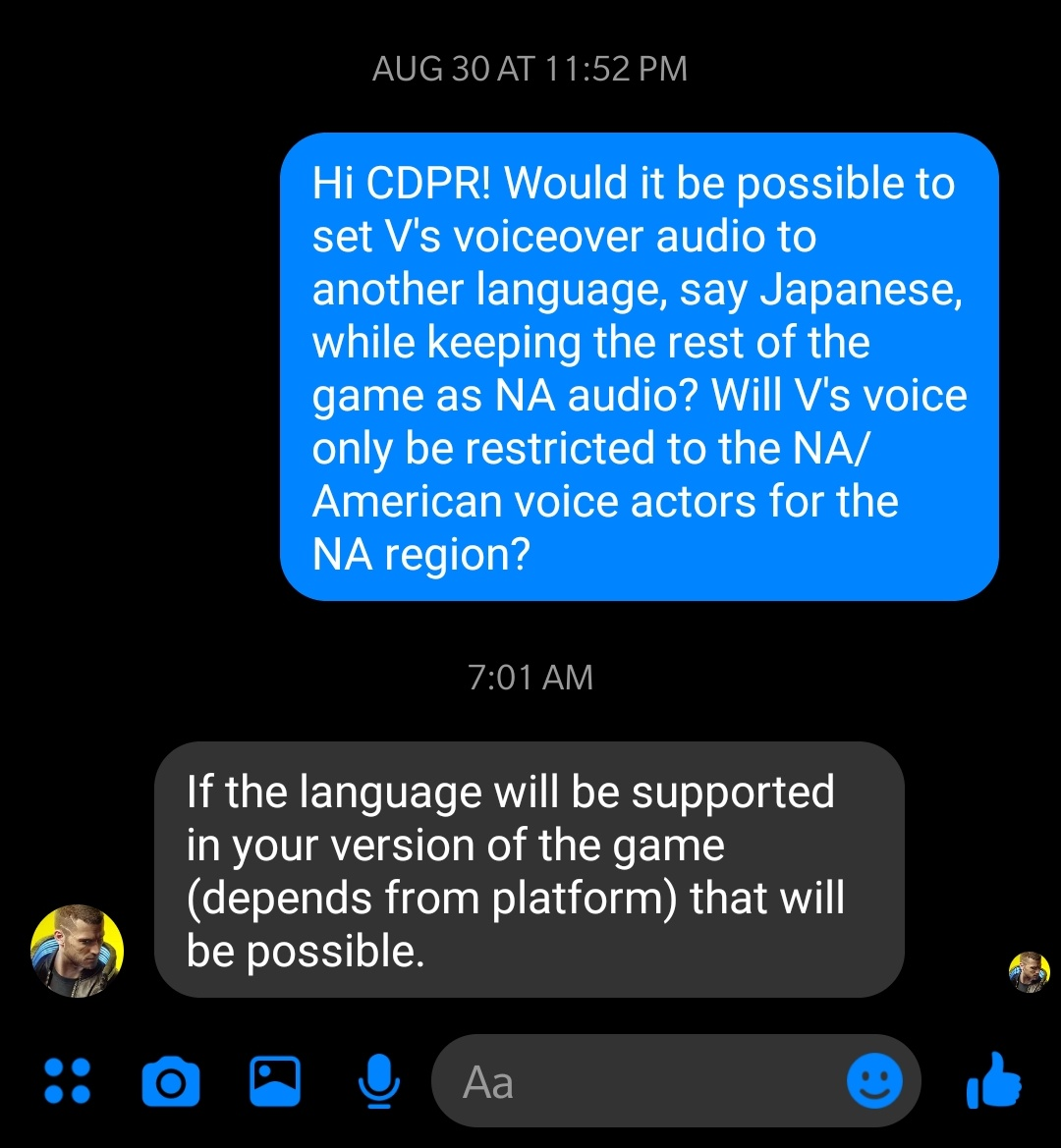 Whether or not this also means we can set English subtitles, I don't know. I also don't know how or if this will work with translation Cyberware.
It's possible that the Community Manager misunderstood the question here or misspoke, and it's also possible the question asker misspoke, but if this is true, it's great news.
Credit for the Reddit post goes to u/RobberTaco. Post can be viewed here:
https://www.reddit.com/r/cyberpunkgame/comments/e6r5bp
If possible, it'd be great to get official Red clarification on this, but I'd also like to discuss the idea with everyone.