I never went to Uzhitz to find Limpy Lubosh, there is a shortcut that I didnt know and accidently stumbled into(I did go there on a first playthrough). Its quite a quest, you really should go. Trust me, if you havent played before, some the quests in Uzhitz are... lets just say; special.
Here is what I'm using;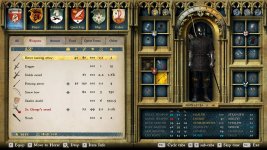 The arching bascinet isnt the best gear. But the Grand Bascinet is more of a jousting helmet, I dont think you can buy it anyways. This helmet looks nicest and gives good defense. I think theres a couple with the same or better value, I'd have to check (I have others like the houndskul, but it always looks dirty). I usually fight with longsword, the St Georges Sword and the Skalitz shield because thats where Henry is from. The other stuff I'm using, you'll run into at some point.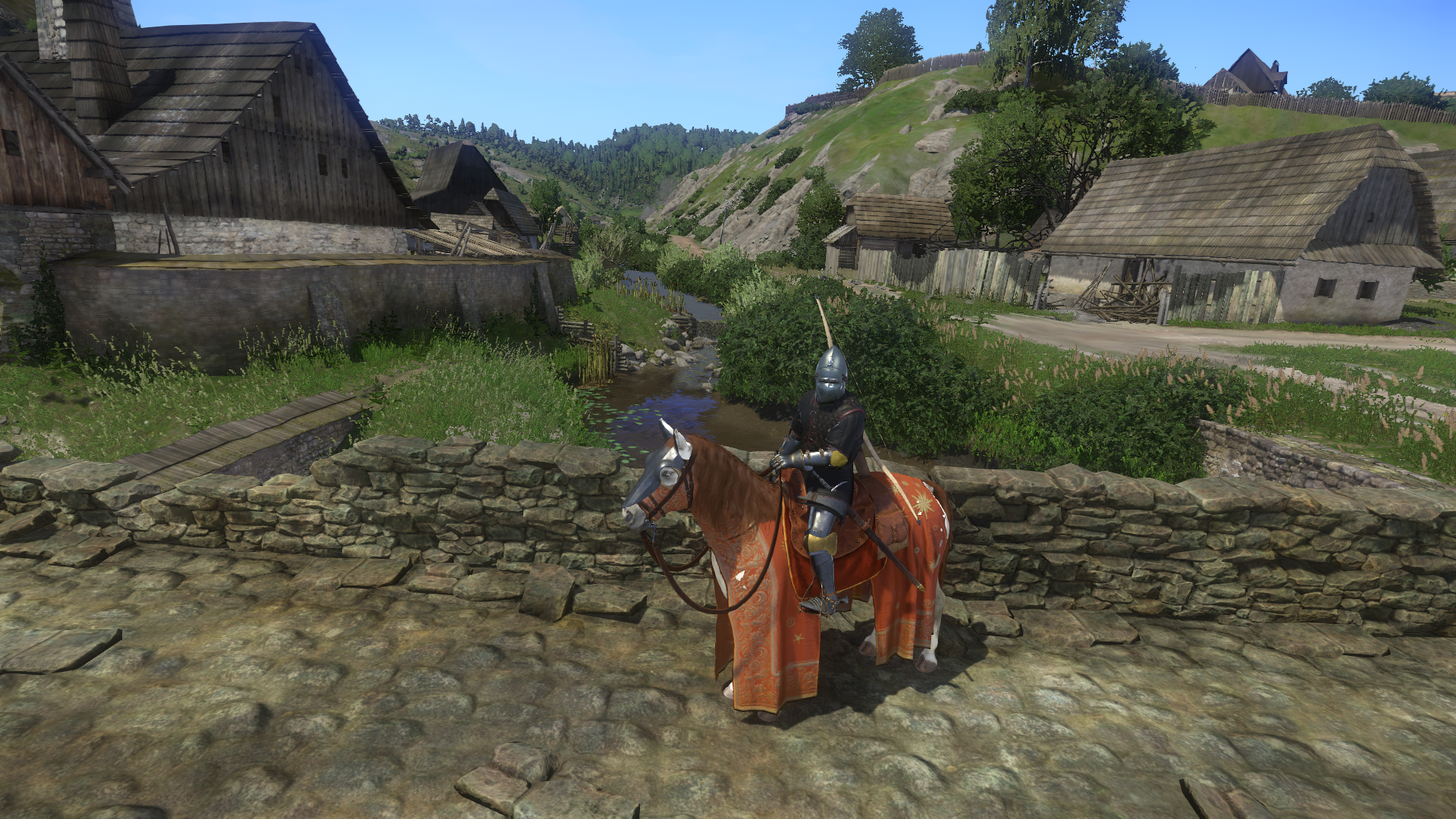 This was early on, you wash that helmet and the moment you step out the bath houses, its dirty again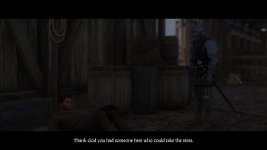 Cumans? Bandits? they can wait, time to play dice!