We have a lot of fan-made and fan-found art in the ever great Art section here:
https://forums.cdprojektred.com/ind...-artworks-gallery.27153/page-38#post-11821304
But I thought I'd start a thread here in General focussing on -your- favourite 2077 and 2020 art piece! I am loving what CDPR has done so far and obviously I've long enjoyed the 2020 art.
It can be image, screen cap, pulled from the net, you name it. As long as it's R.Tal or CDPR Cyberpunk art. So Cyberpunk 2013-2045 and Cyberpunk 2077.
One of each, just to make it challenging! And runner-ups in spoilers, since that seems cool, too!
So far, here are my 2 favourites.
PnP:
I dunno why I come back to this image. Maybe because it was one of the first images I saw for 2013, and my first GM came up with a cool backstory about how there were only a very few Body-plated people in the world. Kind of an Arthurian thing. Anyway, I love this piece, even more than the two runners-up below.
Runners-up: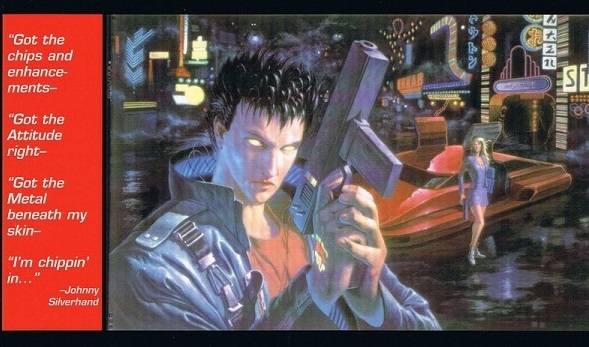 I know it' s a cliche, but this cover always warms my heart. So very Cyberpunk!
Action packed! Just grabs me and pulls in the eyes every time.
The 2045/RED art (
this piece, for example
) although very rich and alive, doesn't have the same emotional loading for me. Yet. Still great stuff though!
2077: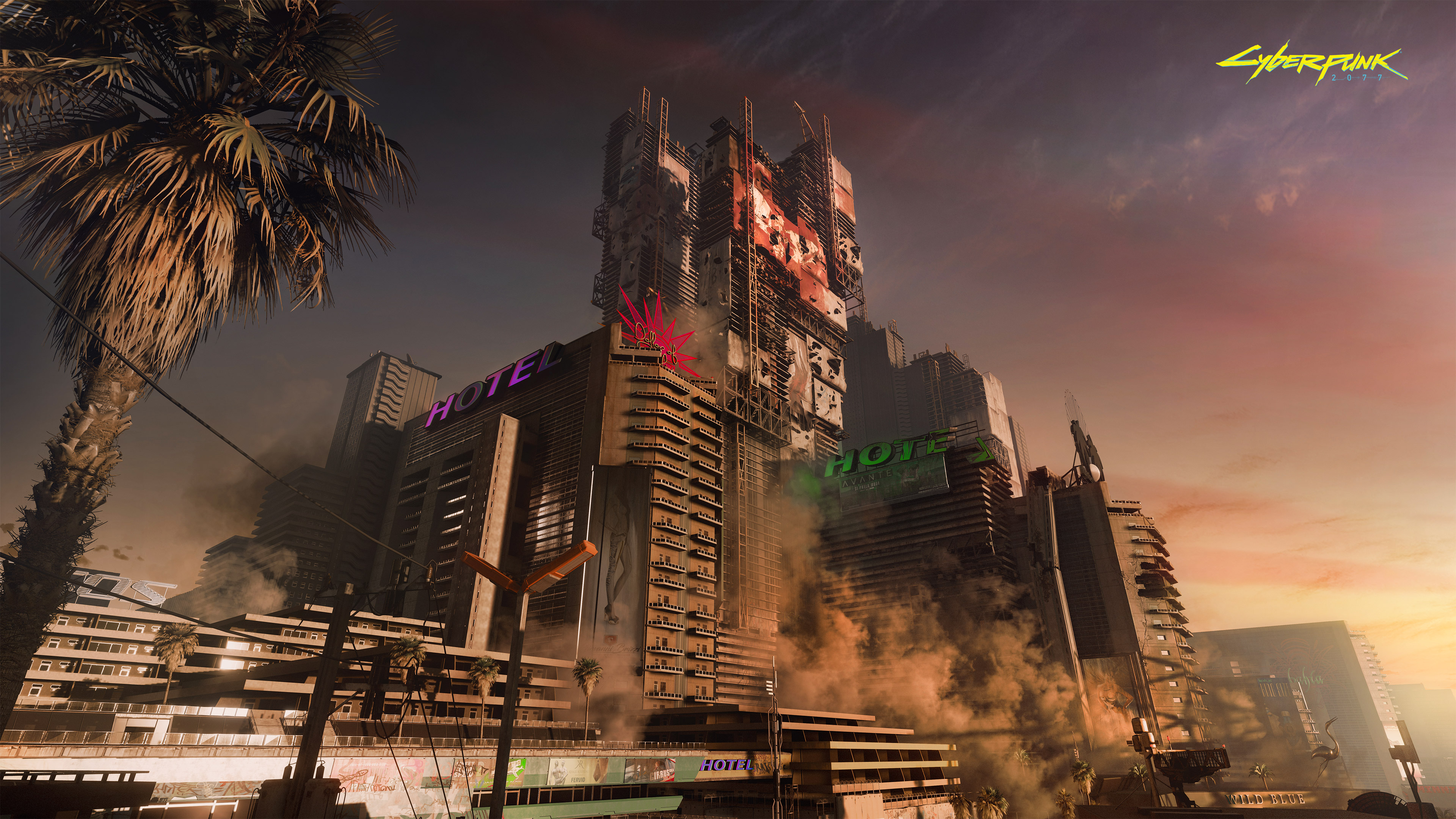 So this was SUPER tough. I had to go through a lot of gorgeous and cool images. I settled on this one because for whatever reason, it makes me happiest to see. It spent the most time as my desktop background. Some combination of colours - the majesty of the urban landscape, decaying and still magnificent, the sunset on the American Dream to the right, palm trees for that touch of exotic (to me)...it feels so real I could just step into the pic. A whole world awaits!
Runners-up:
I like this one over the wallpaper TT image for a couple reasons: 1) it's from the game! Yes, it might be changed or gone by now, but look - actual play! And they look so cool! And 2) it has everything TT: the AV, the protection, the guys doing their work and even a vocalized order/threat!
Also a tough call. I love -love- the motorycle/Pacifica image AND the Yellow Muscle Car and the V/Quadra/Night City images! So iconic! But the one above just looks so lived-in. There are a few others, (I have
this one
at home, for example), but the NFA image doesn't have any guns or badassery or, well, anything other than a guy perusing a record to buy. And still Cyberpunk!
So those are my favourites and runners-up! Have any of yours?