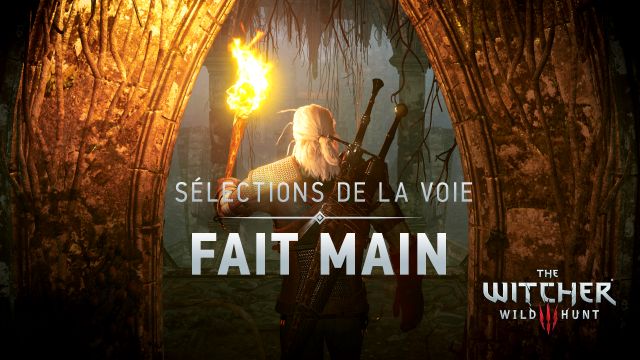 Deuxième semaine pour les Sélections de la Voie, toujours dans le but de célébrer les anniversaires de The Witcher 2 et The Witcher 3, mais aussi et surtout vos créations ! Cette fois-ci la sélection se concentre sur le fait main :
1.
Kaer Morhen Forge
(Pologne)
https://lh6.googleusercontent.com/gHxkHJAAvKyXIWnL1Cpo3UM0-FZldhtsvDTKYWGY7EYw26qG4Xj2-C9cePjMbciYWlpDeSeFMaXD3jms05ACmeoQsHB7c-9wMTudaweIxnBP2D-kRg6rXkEQXce-_dqoBq0MUB6-">
[I]Voilà un bel ensemble de lames dignes d'un sorceleur ![/I]

2. [URL="https://www.bilibili.com/video/BV1bi4y1u7dg/"]大锤炼兵厂[/URL] (Chine)

[IMG]https://cdn-l-mkt.cdprojektred.com/image/download_emua8rj991xi21br.jpg
Vous souvenez-vous du trône sur la couverture de Blood and Wine ? Quelqu'un a eu la bonne idée de se le fabriquer...
3.