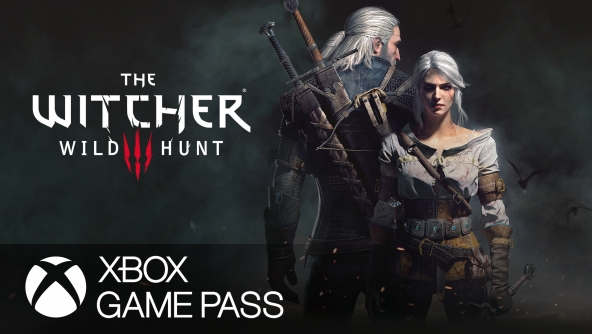 The Witcher 3: Wild Hunt wird am 19. Dezember Teil des Xbox Game Pass-Programms!
Wir haben bekannt gegeben, dass The Witcher 3: Wild Hunt bald der Reihe an Spielen angehören wird, die im Xbox Game Pass-Programm von Microsoft erhältlich sind.
Es ist geplant, dass das Spiel für Xbox One über den Xbox Game Pass im Dezember dieses Jahres erhältlich sein wird. Abonnenten von Konsolen- und Ultimate-Plänen können den Titel ohne zusätzliche Kosten herunterladen und spielen. Dieses Angebot umfasst über 100 Stunden Abenteuer in Wild Hunt sowie die 16 kostenlosen DLCs.
The Witcher 3: Wild Hunt - Gewinner von mehr als 250 Auszeichnungen zum Game of the Year - bietet ein storybasiertes Open-World-Abenteuer, angesiedelt in einem finsteren Fantasy-Universum. Spieler schlüpfen in die Rolle von Geralt von Riva, einem Monsterschlächter und Söldner. Vor ihnen erstreckt sich ein vom Krieg zerrütteter und von Monstern befallener Kontinent, den Sie nach Belieben erkunden können. Ihr aktueller Auftrag? Finden Sie das Kind der Prophezeiung, eine lebendige Waffe mit der Macht, die Welt zu verändern. Aber gut... das weiß man inzwischen vermutlich.
Die Xbox One Version von The Witcher 3: Wild Hunt wird am
19. Dezember 2019
in die Xbox Game Pass-Bibliothek aufgenommen. Der Titel ist außerdem im Handel und in digitaler Form für PC, Xbox One, PlayStation 4 und Nintendo Switch erhältlich. Für weitere Informationen zum Spiel besucht man
thewitcher.com