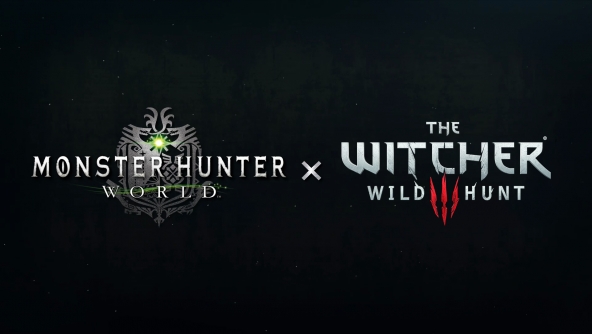 Nous vous présentons avec Capcom, le très attendu crossover : The Witcher 3: Wild Hunt et Monster Hunter: World !

La collaboration permet aux joueurs et joueuses de Monster Hunter: World de revêtir l'apparence de Geralt de Riv — un chasseur de monstres professionnel doté d'une force et de réflexes surhumains — et les emmène dans une série de quêtes inspirées de la série The Witcher. Elles offrent une expérience de jeu unique, mêlant les mécaniques RPG de The Witcher 3: Wild Hunt avec le système de jeu de Monster Hunter: World.
Reprenant son rôle de witcher, l'acteur
Doug Cockle
joue la voix anglaise de Geralt de Riv après avoir doublé le personnage dans toute la série de jeux The Witcher.
Le contenu inspiré de The Witcher arrive dans Monster Hunter: World sur PlayStation 4 et Xbox One début 2019 sous forme de petites mises à jour gratuites, avec la version PC suivant peu après. Des détails additionnels sur la collaboration seront révélés à une date ultérieure.