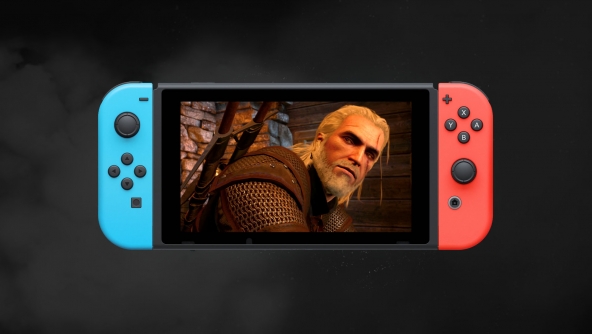 The Witcher 3: Wild Hunt — Complete Edition erscheint am 15. Oktober 2019 auf Nintendo Switch.
Schlüpft in die Rolle von Geralt von Riva, einem Monsterjäger, und nehmt den größten Vertrag eures Lebens an. Reist durch die kriegszerrissenen Nördlichen Königreiche, segelt über die weiten Wasser von Skellige, kämpft gegen mächtige Monster und vieles mehr — zuhause und unterwegs!
Ihr wollt mehr Switcher-Action? Schaut euch unser Video mit einer Gameplay-Übersicht an und seht weiteres Material unserer Switch-Version von The Witcher 3, mit Kommentaren unseres Community Managers Paweł Burza und Paweł Sasko, Senior Quest Designer bei Wild Hunt und Lead Quest Designer bei den Erweiterungen Hearts of Stone und Blood and Wine.
The Witcher 3: Wild Hunt — Complete Edition für Nintendo Switch ist jetzt zum Vorbestellen in ausgewählten Regionen weltweit verfügbar. Mehr Details findet ihr auf
buy.thewitcher.com
und den offiziellen Social Media-Präsenzen auf
Facebook
und
Twitter
.