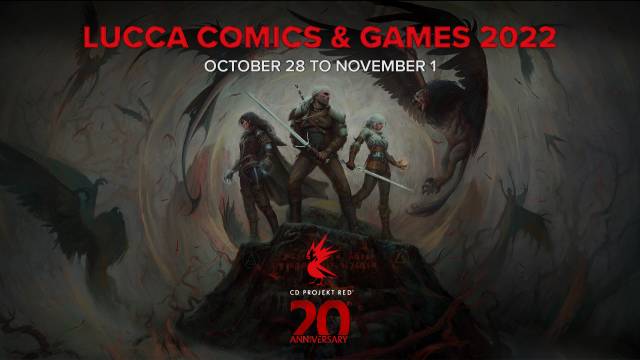 As our anniversary challenges, streams and trivia slowly come to an end, there's one more anniversary surprise we have in store for you. You already know that we're coming to Lucca Comics and Games 2022, but what we haven't told you yet is that we're bringing Toussaint with us!
We send this appeal across our continent for all to know that our merciful sovereign, Her Enlightened Ladyship Anna Henrietta, hath declared Savoine's eve to be the commencement of festive celebrations.
We humbly beseech all who wish to honour the Duchess with their presence at this festival to appear in the resplendent town of Lucca, where we shall await thy arrival in full hopes of providing a feast of delights and amusements.
All who seek to travel thither shall find the necessary minutiae in the enclosure below:
20yearsof.cdprojektred.com/lucca
See you in Lucca, Italy between October 28th and November 1st!
UPDATE:
The celebrations will be held at Villa Bottini — with garden serving as a teleport to Toussaint and a special exhibition of CD PROJEKT RED artifacts spanning 20 years of game-making history inside.
Lucca Comics & Games 2022 will also be hosting an evening filled with music from The Witcher 3: Wild Hunt and its expansions. The concert will take place at Palazzetto Dello Sport on a technologically advanced stage, and will be conducted by Eimear Noone — the first woman ever to conduct at the Academy Awards. Tracks will be performed by musicians from the Fiesole's Orchestra Giovanile Italiana (the Italian Youth Orchestra), accompanied by the Polish folk metal band Percival Schuttenbach. Tickets will be available soon.
That's not all! On October 29th, we'll also host an official Community Party! How to get in? We'll share that soon!
Last edited: