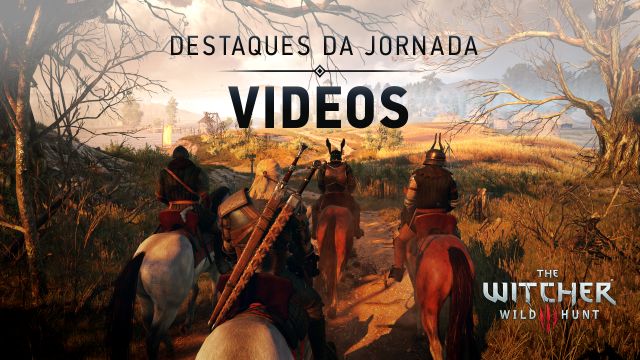 Esta semana, celebramos os aniversários de The Witcher 2: Assassins of Kings e The Witcher 3: Wild Hunt e continuamos as comemorações! Na terceira edição do Destaques da Jornada, gostaríamos de compartilhar alguns conteúdos em vídeo incríveis com vocês:
1.
Alzur's Legacy
2.
Guitars and Dragons
3.
Malukah
4.
MeowZilla
5.
Deloraine
6.
Alina Gingertail
7.
Evengard
8.
Common Sense
9.
Steel Mustang
10.
Dryante Zan
E temos muito mais! Já ouvimos muitas interpretações de Wolven Storm e amamos cada uma delas! Lembrem-se: se quiserem compartilhar suas criações conosco, sejam mods, cosplays, fanarts, vídeos ou quaisquer outras coisas relacionadas aos jogos The Witcher, nos envie pelo e-mail
fanart@cdprojektred.com
e podemos apresentá-las em nossas redes sociais!