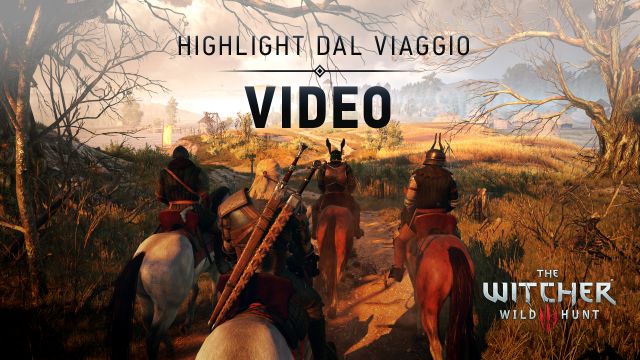 Benvenuti al terzo episodio degli Highlight dal Viaggio!
In questa settimana abbiamo festeggiato gli anniversari di The Witcher 2: Assassins of Kings e The Witcher 3: Wild Hunt, e non abbiamo intenzione di smettere! In questo terzo episodio degli Highlight del Viaggio, troverete qualche video speciale.
1. Alzur's Legacy
2.
Guitars and Dragons
3.
Malukah
4.
MeowZilla
5.
Deloraine
6.
Alina Gingertail
7.
Evengard
8.
Common Sense
9.
Steel Mustang
10.
Dryante Zan
E c'è dell'altro! Abbiamo ascoltato a moltissime versioni di Wolven Storm e le adoriamo tutte! Se volete condividere le vostre creazioni con noi, che siano mod, cosplay, fanart, video o altro relativo ai videogiochi di The Witcher, mandatecele via email:
fanart@cdprojektred.com
, e potremmo condividerle sui nostri canali social!