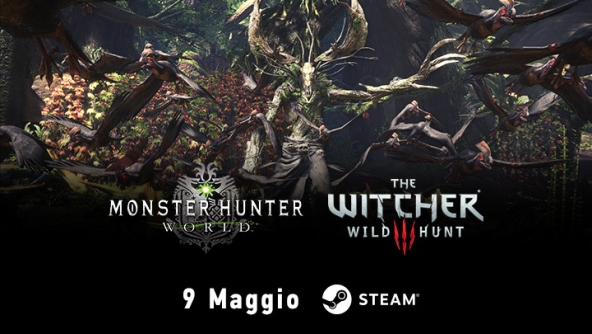 Il 9 maggio Monster Hunter: World riceverà un aggiornamento gratuito che inserirà contenuti ispirati a The Witcher 3: Wild Hunt!

Tutti i giocatori che hanno raggiunto il rango cacciatore 16 o superiore potranno prendere parte alla missione speciale single-player con Geralt di Rivia! Nel contratto "Guai nella foresta antica" vi verrà chiesto di rintracciare ed abbattere un vecchio, ma potente spirito conosciuto con il nome di Leshen. Completare la missione vi garantirà un oggetto speciale ed un gesto, uno sfondo di carta gilda, pose e titoli, cosi come risorse per creare l'armatura e le armi di Geralt. Infine riceverete anche una skin unica Nekker e un'arma per il vostro Palico.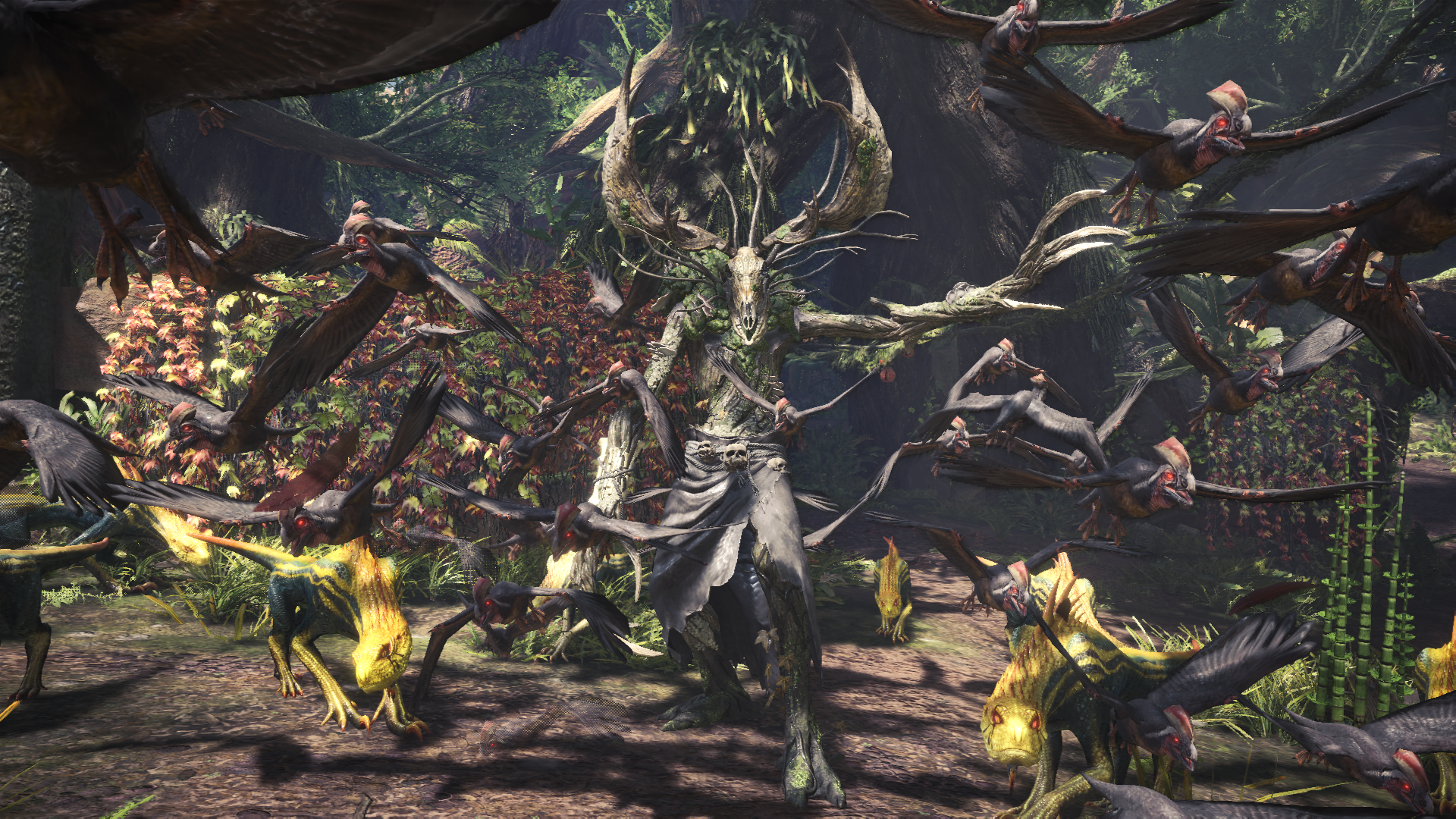 La sfida multigiocatore, Contratto: Spirito della Foresta, sarà disponibile dal 17 maggio ore 2:00 CEST al 30 maggio ore 01:59 CEST per i cacciatori d i rango 50 o superiore. Se riuscirete a completare la missione riceverete il materiale per creare l'armatura e l'arma di Ciri.
Maggiori informazioni sulla collaborazione tra The Witcher 3: Wild Hunt e Monster Hunter: World possono essere trovate
qui
.