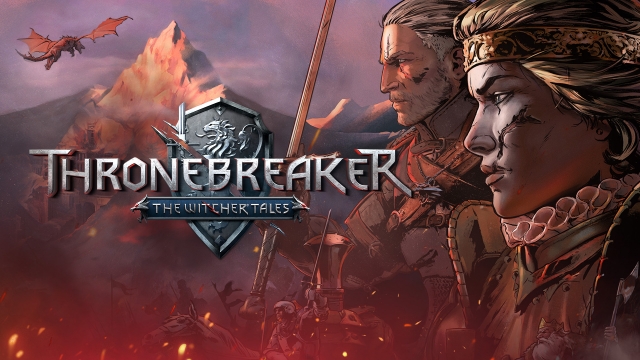 O Mundo de The Witcher voltou!
A Pré-venda de Thronebreaker: The Witcher Tales já está disponível! Thronebreaker: The Witcher Tales será lançado dia 23 de outubro para PC pelo GOG.COM. O release de console para PlayStation 4 e Xbox One será dia 4 de dezembro.
Visite o site oficial do jogo — witchertales.com — para saber mais sobre o mundo, personagens e gameplay!
Thronebreaker é um RPG para um jogador ambientado no mundo de The Witcher que combina exploração movida pela narrativa com quebra-cabeças e mecânicas únicas de batalha de cartas. O jogo narra um conto de realeza sobre Meve, uma rainha veterana de guerra oriunda de dois Reinos do Norte: Lyria e Rívia. Enfrentando uma iminente invasão nilfgaardiana, Meve é forçada a lutar outra vez e parte em uma jornada sombria de destruição e vingança.