IMAGINE A RANGER'S APPRENTICE GAME LIKE THE WITCHER 3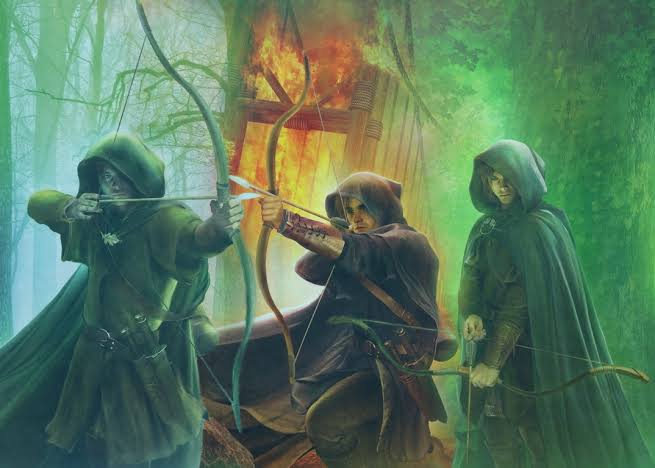 For those who dont know Ranger's Apprentice series, its a fantastic australian saga of books that tells Will story of becoming a Ranger
(a stealth archer who works for the realm). The first book is already about stopping the murderer of the king. And the stories get even better, with monsters, other races, ship battles, a lot of continents, its fantastic.
So, if it was a game, it would be a book adaptation of a deep and rich Medieval world, with a lot of races and continents, Human and Monsters combat, even magic, and also ship battles, and the cherry would be stealth elements...
That sound familiar to me.
And not so hard to do after
The witcher 3.
The characters are carismatic as Geralt, they are deep, and there's even the possibility to play with more than one character (that changes gameplay, like will and halt, archers. Horace, knight. Gilan, bow and sword)
There's a huge fanbase all around the world (im from Brasil, and apologies for any writing mistakes). And we all are waiting for a movie for more than a decade (a lot was already talked and planned, and even pre producted, but never got ready. Last news, it was going to start shooting in 2020 july, but now, again, because coronavirus, we dont know about the future of the movie).
It could be next CDPR book based game jackpot.
So that's it, this thread is a suggestion for CDPR to look into Ranger's Apprentice books and think about doing a game from it. Im sure it would be a huge success.
What do you guys think?​