Virtual Reality
So the consumer version of Oculus Rift is rumoured to be released in 2014, but is it enough to see but not to be able to touch? While it is a great breakthrough towards true VR, is that truly virtual reality is all about? I guess my point is, wouldn't you like to see your hands while playing a game? Wouldn't you like to actually hold your pistol while playing a FPS, or hold steering wheel of your car while playing a racing game? If your answer is yes, take a look at this: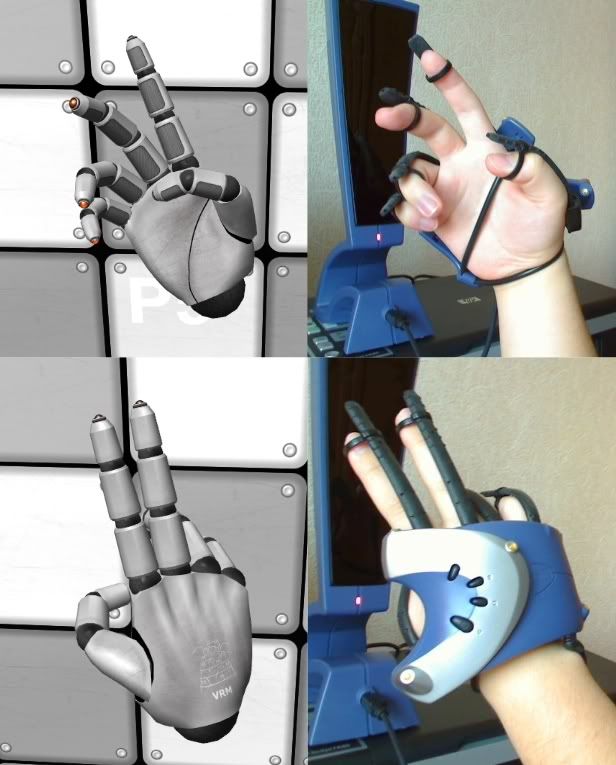 I believe these are called virtual reality data gloves and wouldn't it be great if they were included (maybe as an option) with Oculus Rift?
I mean, wouldn't it be great to be able to do this in a game?:
Or to have cyberpunk style virtual reality net?
There is a realistic shooting game called the Receiver, wouldn't it be tremendously fun to play a realistic shooting game like that with Oculus Rift and data gloves?
While this technology isn't yet perfect, i'm sure Oculus Rift developers could come up with something similar but even better.. What do you guys think? Wouldn't something like this improve Oculus Rift?