Merry Christmas, everyone. Stay safe and happy gaming.
My name is Angel, I'm a hospital pediatric oncology pharmacist by trade practising in Canada, and a digital artist mostly painting portraits of my client's cats and dogs on the Internet. And I play video games with fascinating stories as a way out of this cold country and lonely society. Things getting worse and worse at year 2020 becuase of the pandemic and the poor handling of the situation by the local government. I've seen friends staying at home for 8 month straight with fear of getting COVID, I've seen my oncology kids COVID positive three times within 3 months and his parents still refuse wearing a mask inside the hospital, I've heard my neighbours quarrelling for the tiniest little shit due to stress of getting laid off from work, I've seen this once beautiful and prosper city going downhill yet hope is still nowhere to be found.
I was just like lots of you guys here.
Thought cyberpunk 2077 and night city will be this fantastic living breathing world that I can immerse myself in to it completely and forget all the crap that is going on in the real world right now.
But, no. Guys....... no.
We forgot that CD Project Red's first quote on quote open world RPG is the Witcher 3, CP 2077 is merely the second one they're attempting to create, and it tooks Rockstar 5 games and more than 10 years to finally made a somewhat believable city of Los Santos. With all the loves and respects I have for Witcher 3, my favorite RPG of all time, sorry CD Project Red, the level of liveness and responsiveness in Night City is no where near Los Santos, the level of immersive and player engagement is nowhere near Metro Exodus. I know, I shouldn't use any game to compare with CP 2077, I shouldn't have the mental preset that how CP 2077 suppse to be like, but man. There were so many good features that will make Night City so much alive and believable from so many previous offical videos, there were so many awesome mechanics and ideas that will make the gameplay so much immersive and engaging, why they are not in the game now? NPCs full day & night behavior cycles, the Metro light rail trains, the third person perspective little cut scenes here and there, the actual hacking and counter hacking, the actual well organized and well trained crime oragnizations, you name it...... where are they?
I'm not a game developer, and honestly I don't even know if the devs will ever listens to players' thoughts like mines, but I'm still gonna present it here for the love I have for this game.
Lots of you were complaining about the police system. I have some thoughts about it too.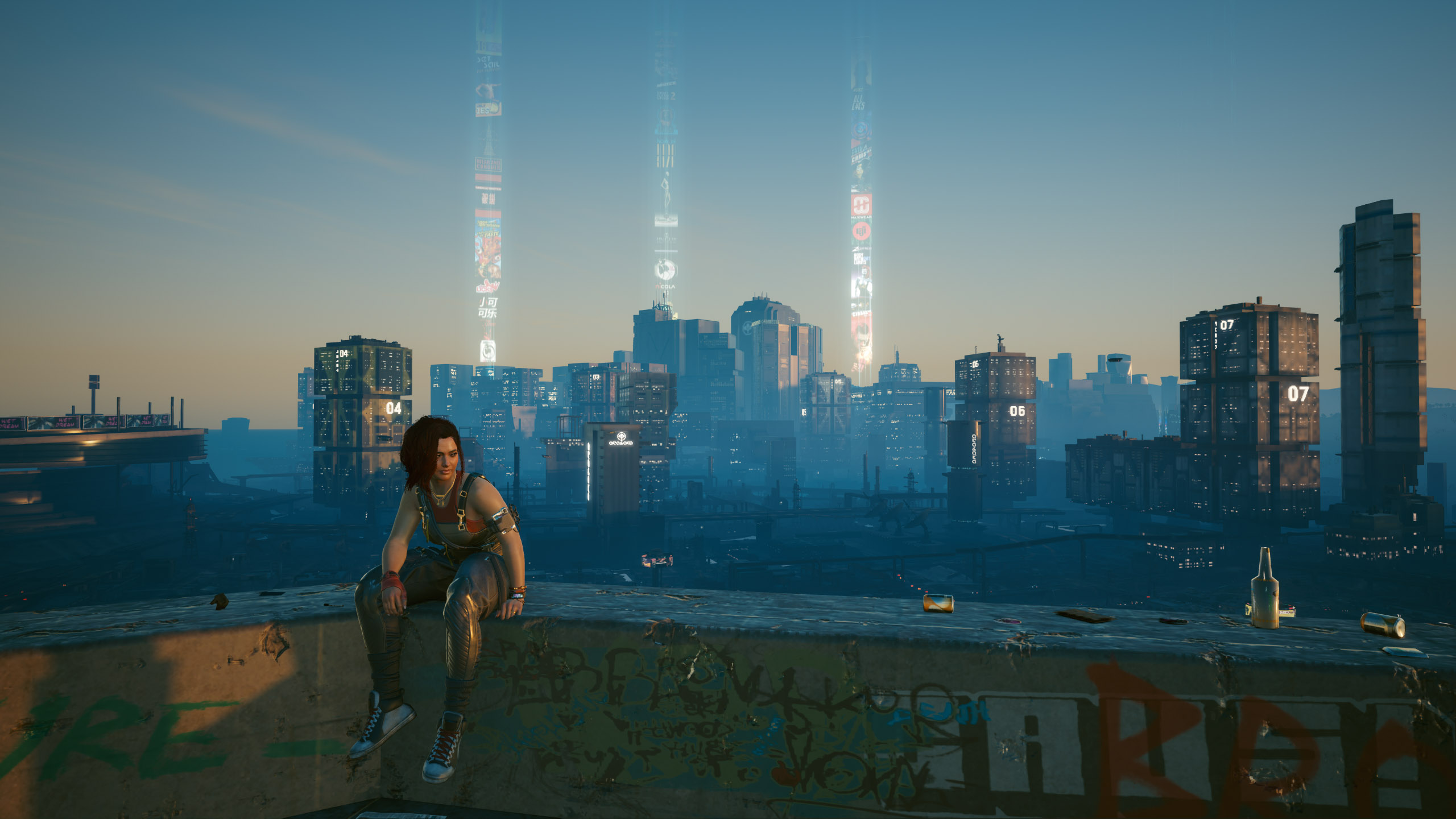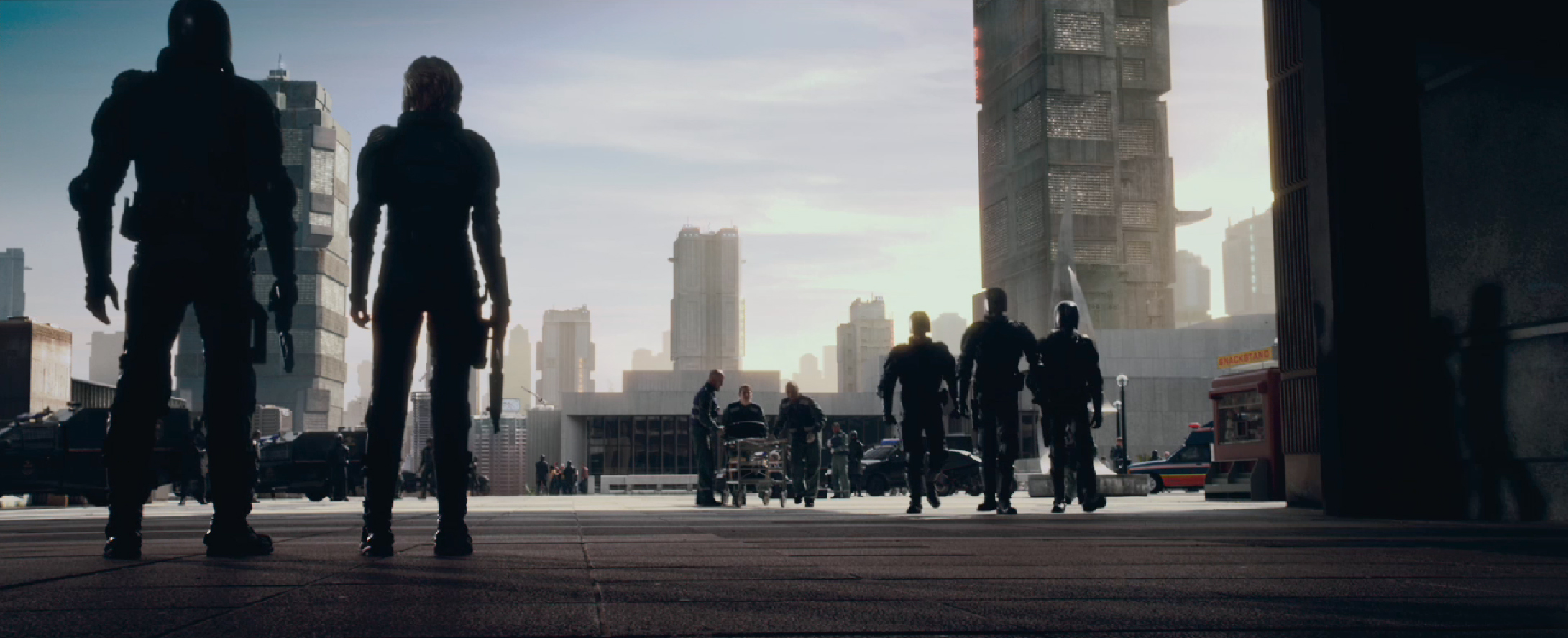 Night City has very similar vibe as Mega City 1 in Dredd the movie (2012), an easy fix for NCPD will be design it like Dredd, same currapted police system, same futuristic dystopia, same organized crime and clans, gangs. I'm actually mad that CDPR didn't copy paste the idea from Dredd into Night City, like, come on, I know it's your first time making a open world game with morden police system, I know you're frustrated at how to make the co-exist of NCPD and all those gangs make sense, very simple, look at that moive Dredd, that's how you do it! And V lives in mega building 10, which is pretty much a copy of mega residential building peach tree from the movie Dredd, you're on the right track, just keep going. And you can make so many side stories with it, and it will be so much easier to make them too, since Judges usually work alone or in very few numbers versus large number of crimes happens in Night City, thus making V a helper of Judges is just seems making so much sense, or the player V could choose to help the gangs for a better reward, hints the hero and villain system that missing from this game (or reputation system).
And that's just one example from so many.
Others like being able to get a part-time job in Tom's restaurants as a chef to play mini games like mixing ingredients into Pizza or burger then serve to customers, yeah, little things like that, mini games like that, will make Night City so much alive, and replayability of the game will be so much better.
Because you know what? CD Project Red.
In year 2020, the Pandemic, the Trump administration, the whole world is a mess, that makes lots of players living in a very depressed environment, and you guys poured so much money into advertising this game, all those trailers, all those interview with devs, all those promised features,
made cyberpunk 2077 looks like a world will fulfill players' dreams of immerse themselves into the game and don't have to worry about the shitty real world crap that they have to deal with
! But the actual product, doesn't deliver that, made all those players' dreams poofed like Johnny's smoke. That's why the disappointment and anger are so big so harsh. If CP2077 comes out at any other years, it wouldn't be this bad. But sorry, CDPR, it's 2020, with a pandemic, Cyberpunk 2077 suffered overwhilming unessesary treatment from players, media, investors, that's true. Fans of witcher and all other games from CDPR loves Cyberpunk 2077, that's also true. So now, CDPR, it's your time to help players walk out of the depression of 2020, by make Cyberpunk 2077 the game it supposed to be.
And to all my fellow players, it's just a game, you can't living in it forever no matter how immersive the game is, we all got real shit to deal with outside the screen.
Once again.
Merry Christmas and happy gaming.