So he survives being dismembered and stabbed with V's mantis blades...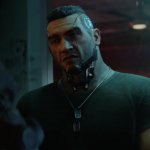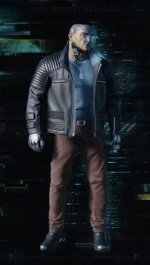 Notice his metal hands! He seems to have synthetic skin on his face where his surface wiring(?) is, but for some reason it's just metal after the fight at No Tell Motel.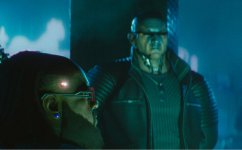 So this gives me hope that Jackie is alive and well. Because bruh, if this guy can survive being cut up and stabbed then surely Jackie can survive a bullet wound!!