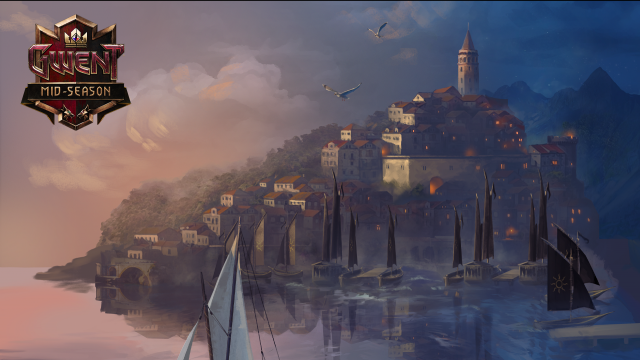 This weekend, we're moving onto the second and final part of the Mid-Season Tournament – the Play-Off Stage! Join us at
twitch.tv/cdprojektred
on Saturday and Sunday, starting at 4 PM CEST on both days.
In the Group Stage, we saw 16 players battling it out for 8 spots in the Playoffs – in case you missed the games, check out our short summary below:
Group A was won by holdyr who advanced to the Playoffs via the winners bracket after defeating Mya-mon369ex 3:2 and PSYCHOKID777 3:1. Mya-mon369ex redeemed himself later in the losers bracket, eliminating first 优柔寡断的司徒空 3:2 and then PSYCHOKID777 3:0 in the tiebreaker.
In Group B, it was Kaneki_Yamori who triumphed in the winners bracket after a 3:1 match with DG_gameip and 3:2 with kams134. After the initial 3:1 loss to Kams134, Lerio_2 moved on to the losers bracket where he won 3:0 against DG_gameip and then claimed his revenge against kams134 with another clean sweep.
Group C was dominated by Puzzle.Express, who won against magpie131 3:1 and kerpeten96 3:0. Kerpeten96 was the second player to advance from that group, after beating Liu_m in a tiebreaker for the second time, 3:1.
In Group D, Danirai came in first after winning against one of the favourites – TLG_Pajabol 3:1, and then Spellingbee, also 3:1. The last player to advance was decided in the tiebreaker match between Spellingbee and TLG_Pajabol, which ended in a 3:1 victory for Spellingbee.
And now these 8 brilliant players will play for a share of the prize pool and, of course, a spot in the GWENT World Masters tournament. Who will be able to claim the victory?
And let's not forget about our wonderful broadcast team who is also joining us for the weekend:
Ready for some GWENT action? See you soon on the Twitch chat!