Hi there everybody! I'm Agsilv on nexus. "null ?" on discord, and nullfractal everywhere else! I am the creator of R19, and am currently working on a 2018 mod, but, I need a little bit of help.
BTW, this is how R19 currently looks: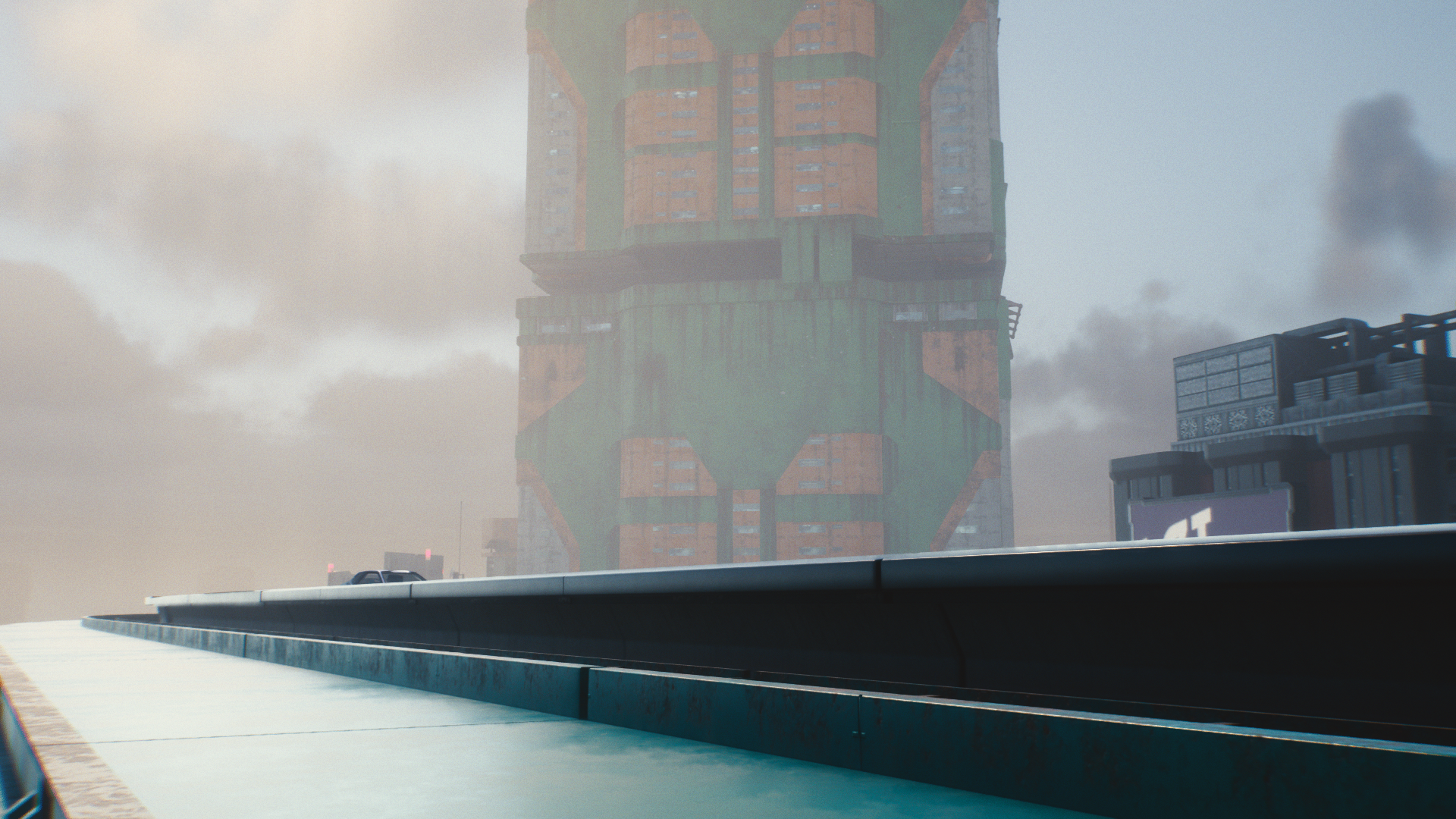 I think I've isolated the 2018 env (base\weather\24h_basic\24h_basic_tech_v004.envparam) and am currently restoring it, but... there is one variable I can't seem to figure out: VolumetricFogAreaSettings/scattering.
In the envparam it is 0.5, and there is no equivalent in the basegame. For now I've just set absorption in the normal game to 0.5, which gives me a look like this:
It's close, but not enough
Most of the time, I would've just sat in silence and done it myself looking for newer and newer versions and testing it out individually, but, I've heard from LEXAR's that I can just post here, and hopefully, get some assistance from CDPR.
So, please, CDPR, help me out here.