I have a couple of questions about the game.
1) is it Worth waiting for MULTIPLAYER in 2021? And do you think the multiplayer will be like in GTA ONLINE? Or not?
2) Modding, I watched a video yesterday (which is 5 months old) that after the release, the developers will give us new tools to create mods, is it true? After all, mods will be in cyberpunk?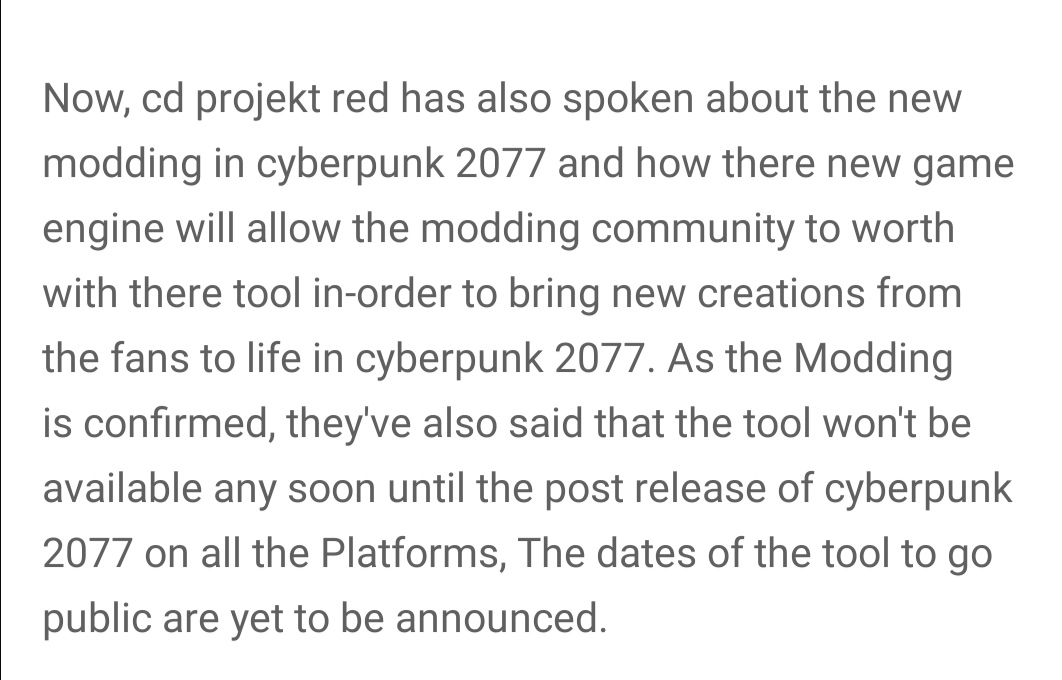 3) What will the weapon customization system look like? Maybe it will be similar to some game? If you have examples, I'm waiting for a video with examples of how the customization of weapons can look like.