Hello everyone! After 1.5 I've noticed the following thing: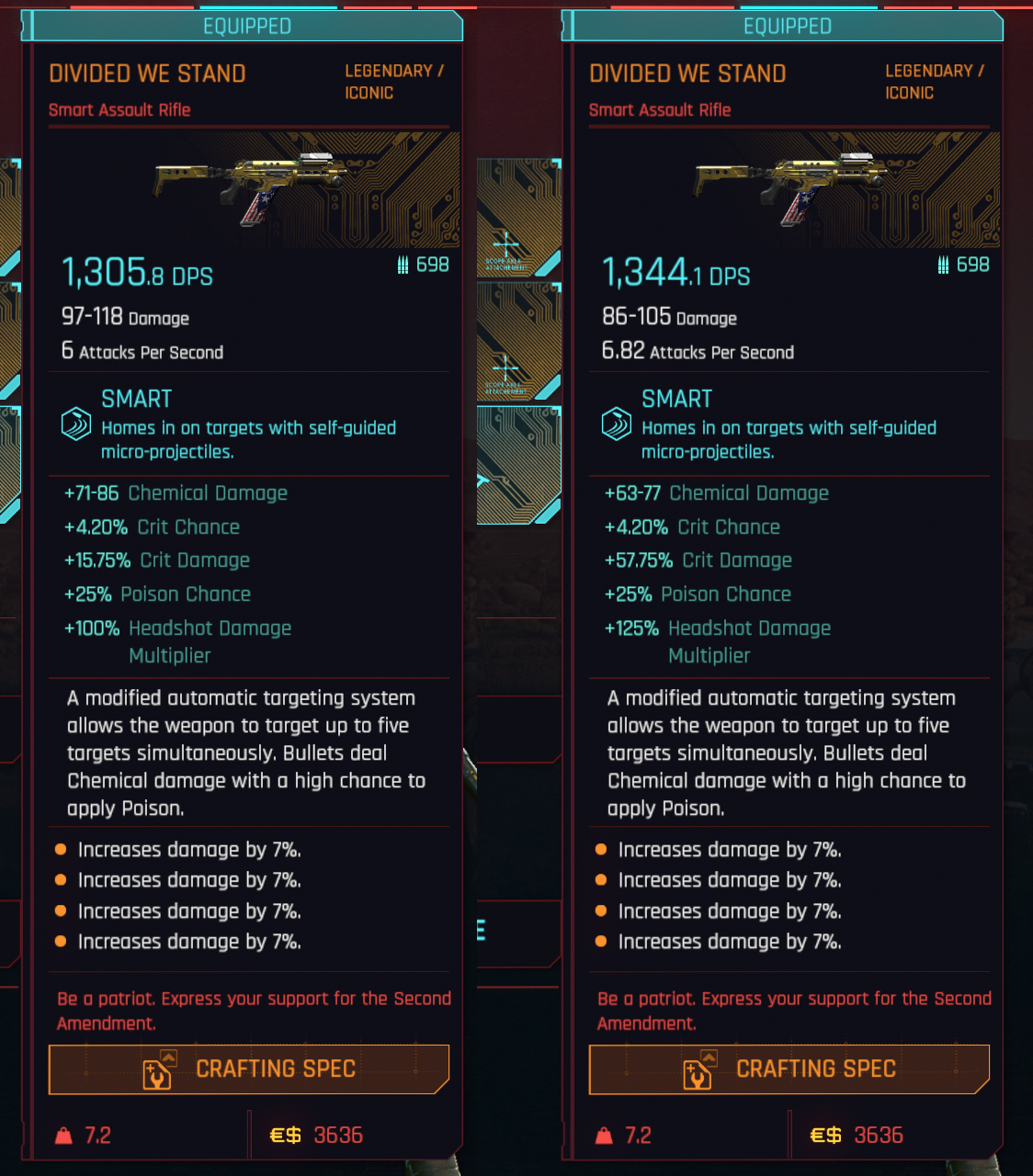 The first picture shows the damage of the unequipped weapon with 4 crunch mods, the second picture shows the damage of the equipped weapon.
Before 1.5 update, "Crunch" mod used to add flat 7 points of damage to the weapons. Weapons with low damage per bullet, such as "Divided We Stand" had a huge profit from this mod and the difference in damage with it and without was huge. Right now this mod adds 7% damage, but it feels like it adds 0% and the screenshots above only make me even more suspicious, that the mod does not work and only shows the bonus, when the weapon is unequipped.
Is there someone who maybe tested it and can correct me if I am wrong, or have the same feeling about this mod, so I would report that issue?