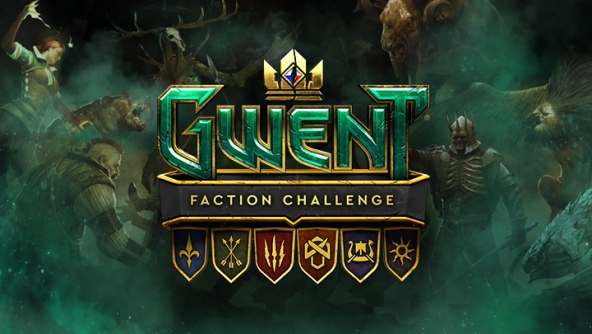 With the sixth faction entering GWENT battlegrounds, some unexpected alliances have been forged… which one will turn out to be the strongest?
In this month's challenge, you will be choosing not one, but two factions to support: Skellige & Monsters, Scoia'tael & Nilfgaard, or Northern Realms & Syndicate. Factions whose supporters complete the most quests during the challenge will claim victory, granting benefits to all players for a limited time:
a chance to stock up on faction Card Kegs in Shupe's Shop
+50% bonus XP when playing as the winning factions in any game mode (and +40%/+30% for the second/third place factions!)
The Challenge will last until Wednesday, July 24th, 12 PM (noon) CEST.
––––––––––––
How to participate?
Log in to the game.
Select the factions you wish to support via the Faction Challenge popup or the Quests tab:

Skellige & Monsters
Scoia'ael & Nilfgaard
Northern Realms & Syndicate

Play games* and complete special quests to earn rewards: Faction Kegs and Reward Points.
* Games played or won before committing to a specific team will not count toward your challenge progress.
* Only games played in Seasonal and Classic modes will count toward you challenge progress – you will not be able to complete quests via friend challenges or in the Arena.