I don't know who to contact since I have already contacted gog support. I don't get any replies but my support ticket gets labeled as "Awaiting your reply" even though nobody replied to my support ticket. I'm just unable to reach a person at all. I'm getting kind of worried because console versions are getting a lot of attention, refunds all over the place and Cyberpunk2077 outright being completely removed from playstation by sony. I'm very frustrated that consoles are getting more refund attention and love and care, but pc feels like it's getting completely ignored as if people with a pc that need a refund are just not mentioned that much. Keep in mind, I respect everyone regardless of what platform they play games on.
I'm not saying pc this or consoles that. I'm just saying that I would appreciate the same level of attention as a pc user as everyone else. pc is having issues as well, not just consoles. lots of people across all platforms are experiencing issues. I myself can not get the game to start, and I heard other people saying
that there are supposedly no good endings to the game, some of the two supposedly good endings being V committing suicide or riding away into the sunset with panam to die slowly or something like that. This makes me feel absolutely awful and depressed and makes me feel like nothing I do in the game matters, so I almost feel blessed that cyberpunk2077 is so broken and unfinished that it wont even start on my computer and just crashes to desktop on launch "FLATLINED!" because the endings are supposedly so awful that I would have felt even worse if the game did work and I experienced those supposedly awful endings. I feel bad enough that the game is full of all kinds of bugs and glitches, but I could have almost ignored those, but my game will not even run, and the endings are supposedly so awful that I just don't care anymore. I just want my money back. I never want to play this horrible game. My disappointment is immeasurable. 8 years of waiting for this, and it's a mountain of regrets.
I tried to follow this link on the forums and it redirected me around in circles and sent me back here. So "here" sent me around, and back "here" again.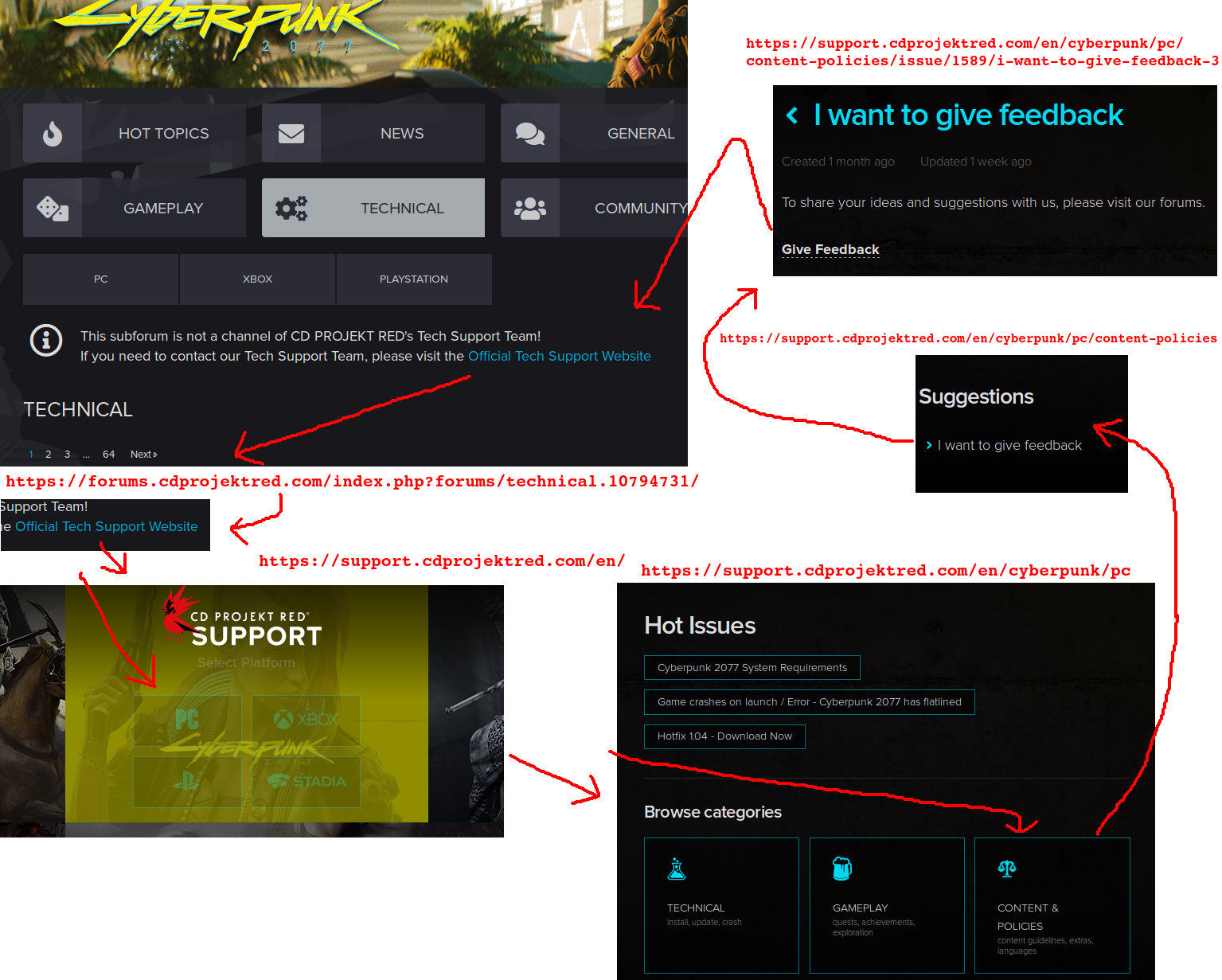 So I guess this is the only and last place I can think of where I can beg for help getting a refund, since support is completely unresponsive. I'm worried that everyone else is going to receive a refund, and that I wont get any refund, because I fear the refund money will dry up or something. I don't know anymore. I just feel so lost. I feel so crushed. I can't believe how bad this feels. even this doesn't do a good enough job to describe how I feel.
Can someone please help me get a refund on gog for pc version? I have this really strange feeling I wont get a refund. $59.99 down the drain. the world wide health situation is crazy and I could really use that to put towards some more food.
Last edited: