Seriously aside from running a Nilfgaard lock heavy Deck, locks aren't really worth much anymore considering that everyone and their mom is running purify because of Defenders and Poison and on top of it that locks are even getting removed in the Graveyard.
I really miss that effect since open Beta and it would be a great option to mess with the Opponents Graveyard and would prevent replay/ reuse of certain Cards like Jutta Spawn/ Yghern Ozzrel Consume etc. and it would put a formerly great Card which is now barely used back in the meta.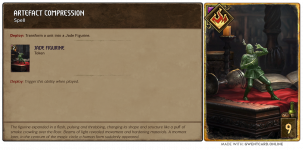 Click if to small to read.
Last edited: