I'm concerned about the enemy variety.
So far, most of the enemies/gangs shown in the CP2077 gameplays are humans with implants and guns.
Only Adam Smasher looks like a differentiated enemy for now.
I really hope to see more exotic/bizarre/crazy enemies/gangs in Night City, like the CP2020.
Enemies with different combat mechanics, ex: flying enemies, enemies that use the environment as a weapon, climbing walls, emerge from the ground, enemies that hack you while within line of sight etc..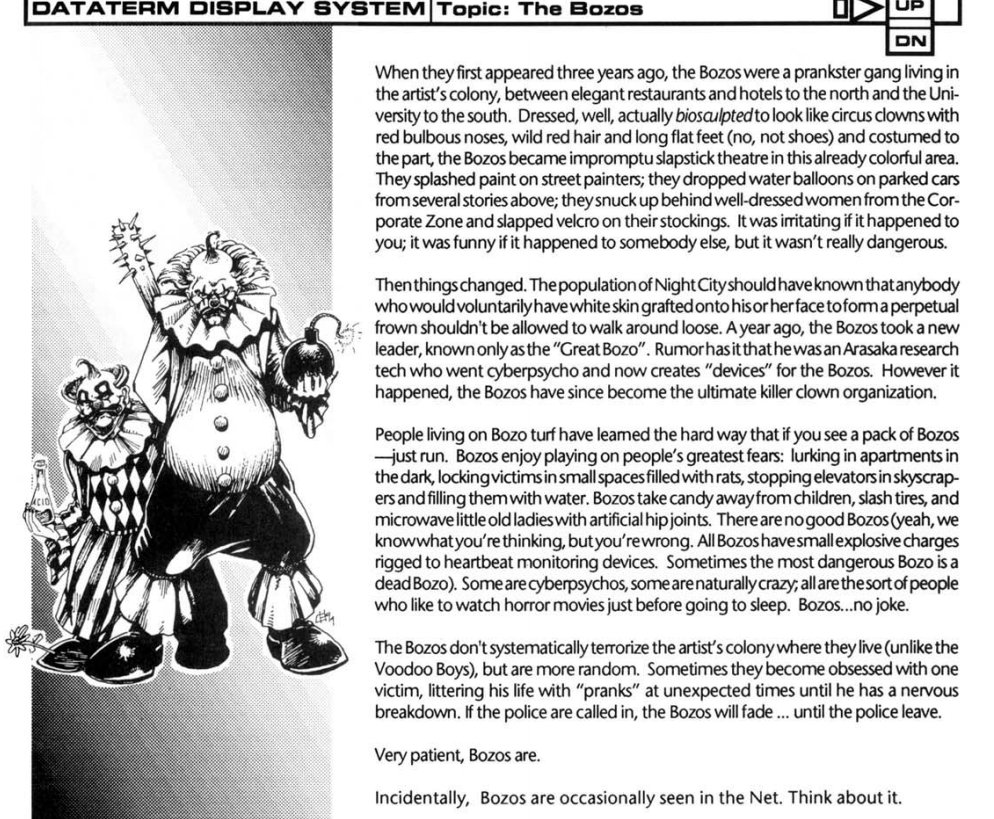 Last edited: