Hi Guys!
Thought I'll share this with you. I'm a big Gwent fan and decided to go one step further.
I've done my own Gwent set: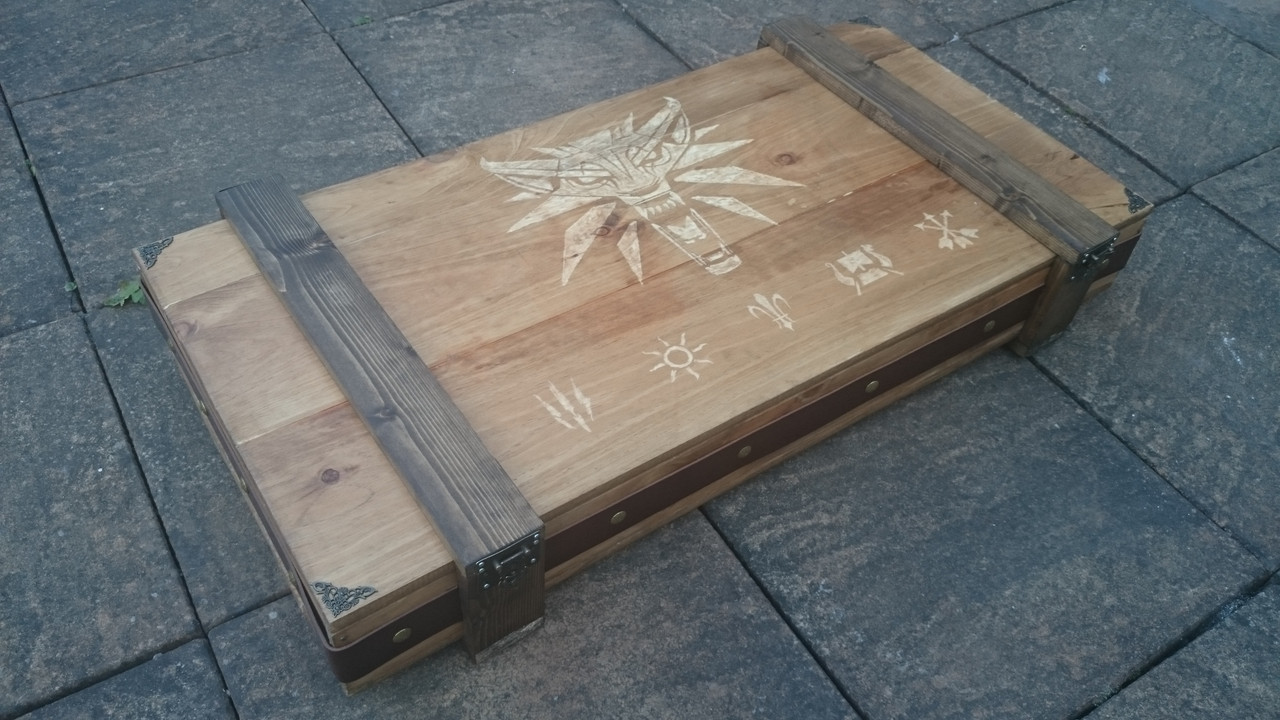 The set includes:
Complete 5 Gwent decks packed in specially designed card boxes,
Made from pine wood and some plywood customized wooden Gwent board with engraved symbols (weights 7,5kg!),
4 red rhinestones for turns
specially minted Gwent coin ordered all the way down from America to UK,
pine wood cover case surrounded by real leather, filled with protective molded foam, dyed, decorated and engraved with all 5 Gwent factions.
Anyone here in the UK fancy a round of Gwent?