Hi,
At start sorry for my english, i'm french.
i have 3 quests impossible to finish :
1) Contrat : Bloodsport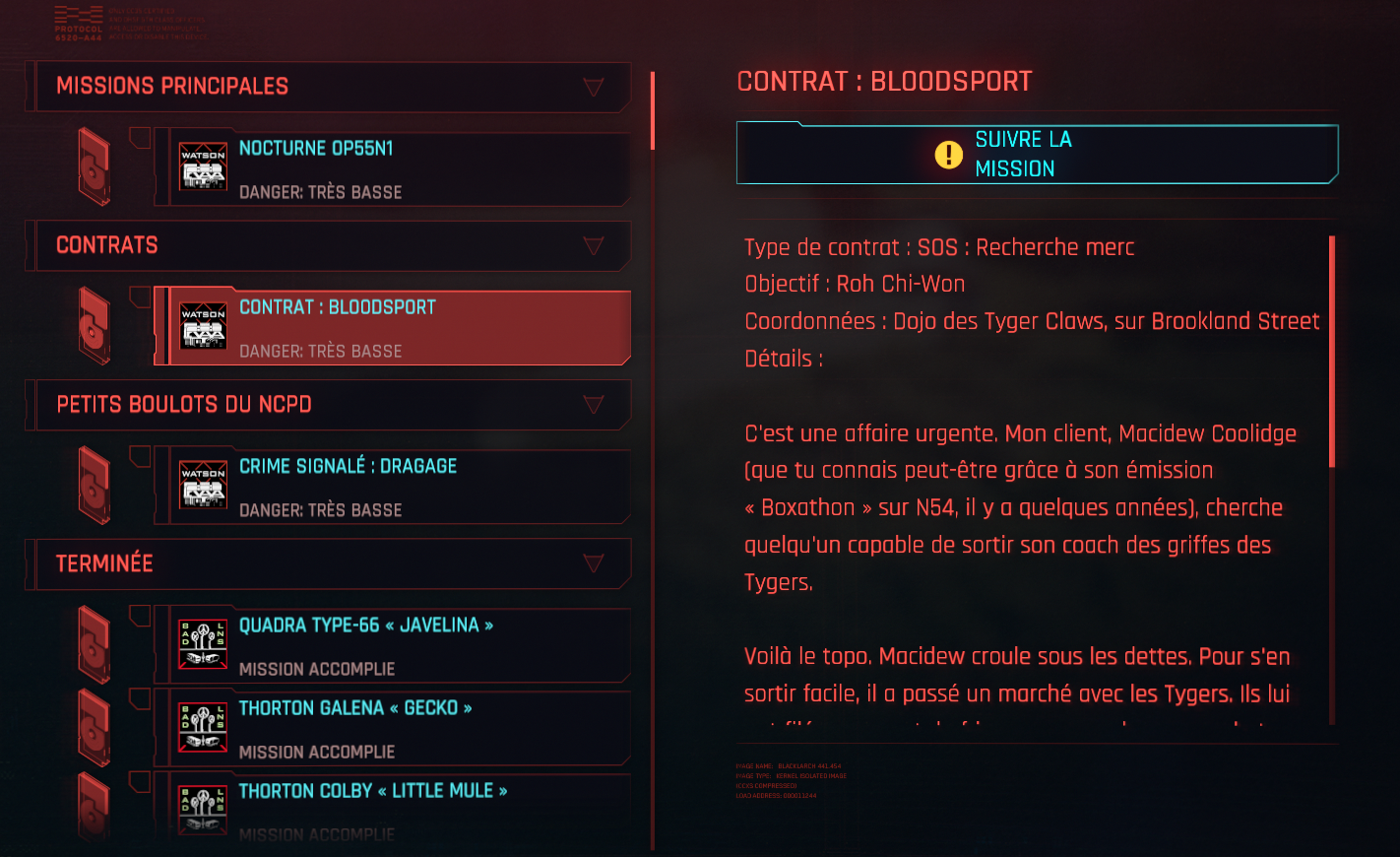 When i clic on "Suivre la mission", nothing appears on map .. impossible to finish
2) NCPD : Reported Crime : Dredged up
I have already loot his body before, and now impossible to finish this quest because there is nothing to loot ...
3) Zen Master
Nothing is happening when i'm near to zen master ... in youtube video he start speaking and quest can be continue, not in my game.
All other quests are finish except last quest with hanako.
Thx