Hello, I'm on my second playthrough of Cyberpunk 2077 on Hard Mode. I play on PC with the GOG version of Cyberpunk 2077. My character is a level 27 Nomad with level 49 in Street Cred. I ended up missing the Elizabeth Peralez phone call as I get the bug from time to time where the phone does not pick up. Normally, I've had characters call me back or I can simply reload the autosave. The last autosave, at the time, was all the way back on a difficult quest (hence I didn't reload).
Elizabeth never answers the phone when I've tried calling her back numerous times. I've tried driving around the area where the quest should start. I've also tried roaming around the area where she and her husband should spawn. Neither of them is in the game world. I'd rather not restart my entire game just to play one quest I've should've gotten hours ago. The quest never spawned in my journal. It's not in the side jobs nor is it under completed as failed (like Happy Together is). It's ridiculous that CDPR doesn't have the very simplistic functionality of being able to call the NPC for a missed phone call when the function is there for when you have to call back (due to combat initiation).
Since I'm on PC and have never modded the game before, my question is: Is there a way I can force the quest to start using the debug console, or am I SOL for obtaining the iconic weapon? Not worried about the romance since my character is a trans man.
EDIT: Added Photographs (I leveled up since the last post)
I have her in my contacts (she doesn't answer the phone)
Main Quest available is waiting on Takemura so we can go capture Hanako (Gimme Danger's completed)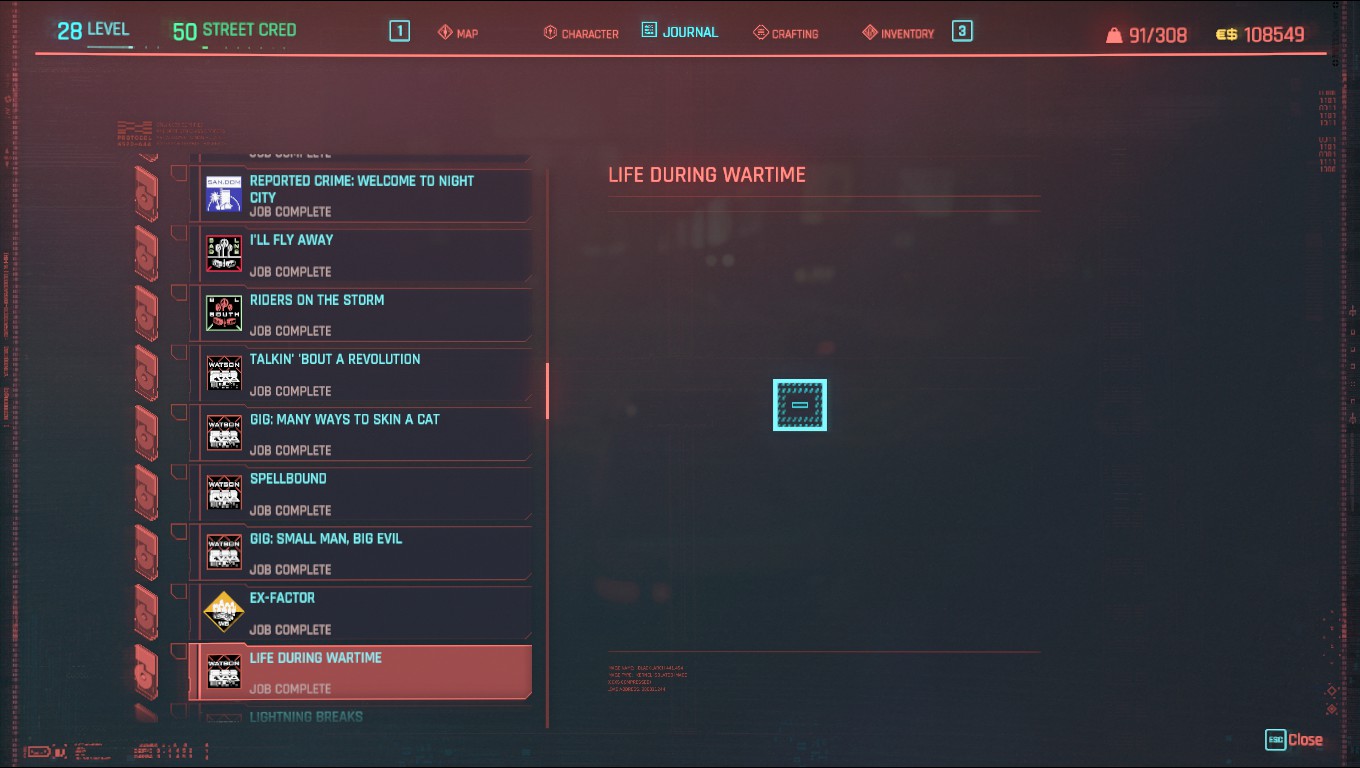 For those wondering, I did meet the requirements to trigger the quest, but I can't get it to prompt Elizabeth to call me again (As I got the bug where the game won't let me answer the phone and didn't have an autosave prior to the call). Driving around the Glen and doing gigs and Pepe's side quest did nothing.
Last edited: