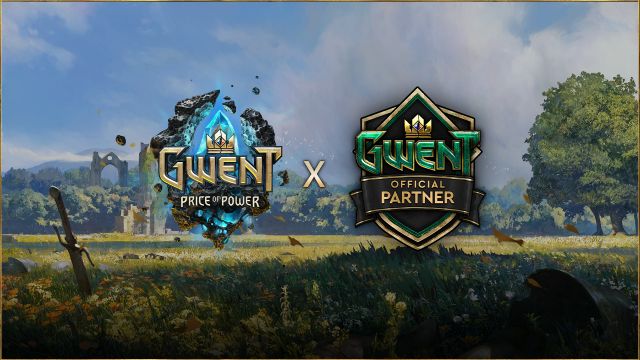 The reveal season for Harvest of Sorrow has already begun and players are excited to get a first look at what's to come on October 5th.
You want to know where to find these fresh reveals? Look no further, this trusty article has you covered and will be updated daily!
Kicking off the reveals we had our own Community Managers sit down in the studio:
Following this initial reveal video, we now have 2 weeks full of reveals by our great GWENT Partners.
Here is the official reveal schedule:
21.09 - Scoia'tael
"Torque"
by Euerfeldi
twitch.tv/euerfeldi/
twitter.com/euerfeldi
"Watcher of the Valley"
by Hesser
twitch.tv/hessertavern
twitter.com/HesserTavern
22.09 - Nilfgaard
"Vilgefortz: Renegade"
by Lerio2
twitter.com/lerio2_pl
"Imperial Practicioner"
by Miketocome
twitter.com/miketocome
23.09 - Nilfgaard
"Lydia van Bredevoort"
by Callonetta
twitch.tv/caiionetta
twitter.com/TheCallonetta
"Illusionist"
by sHiikwOo
twitch.tv/shiikwoo
twitter.com/shiikwoo
24.09 - Syndicate
"Purge"
by Eydok
youtube.com/channel/UCkePqU05svDQSaYLQeGubxw
twitter.com/EydokOfDenesle
"The Brute"
by Minotaurus11
youtube.com/channel/UCoWjPkmy-hCGNuPKq_Hptqw
27.09 - Syndicate
"Savvy Huckster"
by Wangid
twitter.com/Wangid1
"Octavia Hale"
by Flo
teamkreve.com
twitter.com/TeamKreve
28.09 - Skellige
"Fucusya"
by Wiedzmin
twitch.tv/w1edzminn
twitter.com/W1edzminn
"Little Havfrue"
by 女装变态大佬
twitter.com/badensheepmmmy
29.09 - Skellige
"Rioghan the Undying"
by Shinmiri
twitch.tv/shinmiri2
twitter.com/shinmiri2
"Messenger of the Sea"
by Xibalba
twitch.tv/shupetv
twitter.com/shupe_tv
30.09 - Monsters
"Yaga"
by Peluchon
twitch.tv/elpeluchon
twitter.com/PeluchonTTV
"Incubus"
by CheddarPaul
twitch.tv/cheddarpaul
twitter.com/ChedPaul
01.10 - Monsters
"Witches' Sabbath"
by DrDenuz
youtube.com/c/DrDenuz/featured
twitter.com/DrDenuz
"Lesser Witch"
by predvvx
twitch.tv/predvvx
02.10 - Northern Realms
"Raffard's Vengeance"
by misterhabbla1
youtube.com/user/misterhabbla1/featured
twitter.com/misterhabbla1
"Meditating Mage"
by Escanbryt
teambanditgang.com/
04.10 - Final Reveal video by us
After all 4 cards of a faction have been revealed, you will also find a reveal recap on our official
GWENT twitter account
.
And finally, you will also find all the reveals on
our landing page
, which is updated every evening.
We hope you enjoy this special time of the year!
PS: You will get your hands on these new cards on release day - October 5th!
Last edited: